Join us Saturday, Oct. 6 at Regner Park for Step Forward to Cure TSC | By Nicole Wenninger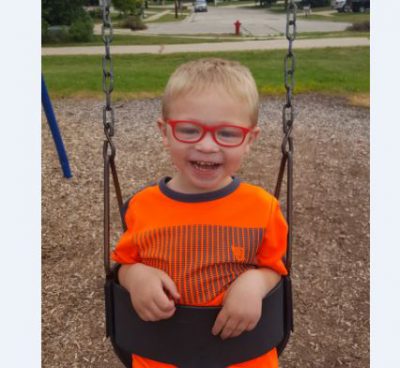 Oct. 4, 2018 – West Bend, WI – Tuberous Sclerosis Complex is a genetic disease, although more than half of all cases are caused by a spontaneous mutation — meaning there is no family history.
This is the truth for Levi. Before his diagnosis, we had never before heard of TSC. His diagnosis was suspected before he was born, when a 34-week growth ultrasound detected abnormalities in his heart muscle. Further testing, including a fetal echocardiogram, confirmed the presence of multiple rhabdomyomas. These smooth-muscle tumors occur almost exclusively in TSC. Because of the number, size, and location of the tumors, it was unclear if his heart would function appropriately after birth. We decided that the best place for him to be delivered was at Froedtert, to be as close as possible to Children's Hospital of Wisconsin. This meant switching to an entirely new team of doctors with only 4 weeks left until his due date.
Thankfully, Levi came into this world without immediate complication. A team of doctors from CHW was waiting for him, prepared to handle the possibility of heart issues. We were extremely relieved, thinking Levi was out of the woods. This lasted approximately 24 hours before our world was turned upside down.
Levi didn't want to eat. I thought it was just something that Levi and I had to work on, because breastfeeding is something that both Mom and baby have to learn together. A nurse expressed her concerns to the doctor, and because of his potential for having TSC, he was sent for an ultrasound of his head to check for brain tubers. He was then sent for an electroencephalogram (EEG), which was registering almost constant seizure activity, and he was rushed to the NICU.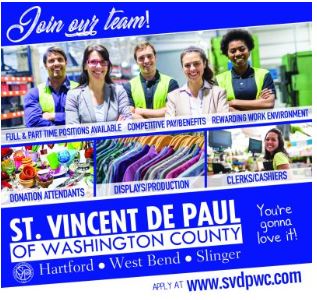 Levi spent 29 days in the NICU. He underwent countless tests (MRIs, ultrasounds, EEGs, blood draws, etc) as we tried to get his seizures under control with various medications. He was so sedated from the medications he was fed through a tube down his nose. At 9 months, he had a g-tube surgically placed, which he still has today.
A genetic test confirmed the diagnosis of TSC. Other imaging tests have indicated involvement in his left eye and kidneys as well. The rhabdomyomas are much smaller now and have never caused any obvious issues. He does have epilepsy, low muscle tone, extreme farsightedness, poor balance, as well as some intellectual delays.
He's had weekly therapies (speech/feeding, physical, and occupational) since he was 8 weeks old. He works hard to be where he is, even though he is behind other kids his age. We were told it was unlikely he would ever walk without assistance; he took his first independent steps the day before his 2nd birthday and hasn't slowed down since. He has learned to eat and drink safely, and for the past year or more we have used his g-tube only for medications.
He got his first pair of glasses at 16 months and has adapted to them quite well (finally). He can speak few words (maybe 15-20), but he understands much more than that. He follows directions well, and utilizes a few "baby sign language" gestures. He has epilepsy, is currently on three medications with some control of outward seizure activity. Dosing is a delicate balance of seizure control, cognitive function, and behavior. We continue to work on finding that balance.
Despite his challenges, Levi is a bright star in the lives of everyone who knows him. We are fortunate to have a daycare that has so graciously accepted Levi even with all of his needs, and has worked tirelessly with us to make sure he is safe. Levi has just started his second school year with Head Start, and he's ecstatic that he gets to ride on a real school bus this year. It's incredible to see his progress, however slow it may be. He loves Blaze and the Monster Machines, light switches, closing doors, and his big brother "E." He will eat his weight in macaroni and cheese if you let him. He's silly, and loving, and adventurous — he has no fear of trying new things.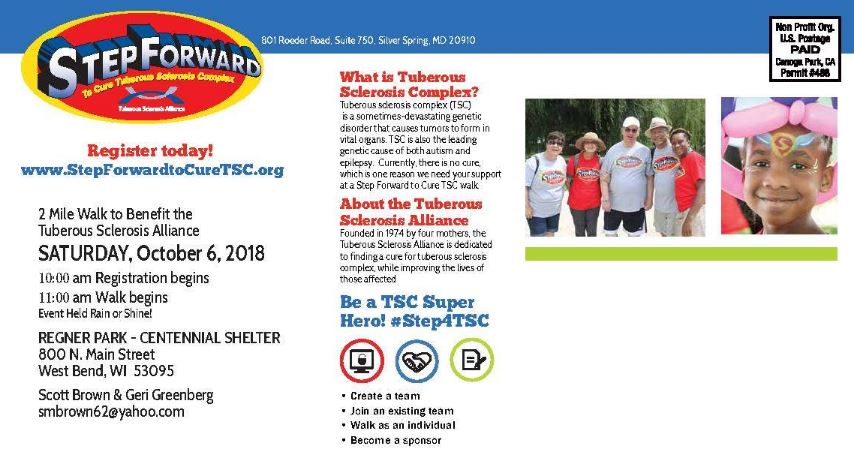 It goes without saying that Levi's life has been challenging, and it will continue to be. There may never be a cure for this disease, but that doesn't stop the TS Alliance from continued research. Please consider donating to the cause and joining us October 6 as we Step Forward to Cure TSC.