Cedar Community | Celebrating Outstanding Team Members | By Carrie Sturn
May 20, 2019 – West Bend, WI – When Casey Schwister graduated from high school several years ago, he worked in construction for a few months, and then decided to go to college.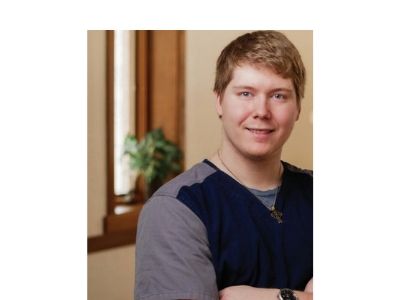 Since he really didn't know what he wanted to study, and didn't want to continue to spend money on tuition not knowing what his path would be; he did not return to school and instead, went to work in a factory and then as an electrician apprentice.
In spring of 2018, he saw an ad for the nursing assistant training program at Cedar Community and enrolled. He completed the six-week program, earning his certification and becoming a certified nursing assistant.
"I knew, since I was a kid, I always wanted to go into healthcare and maybe be a doctor. By taking the nursing assistant training course, I could get into the field of nursing without having to take college courses right away," said Schwister.
Click HERE for the rest of Schwister's story and the positive impact he's made on residents at Cedar Community.
Be sure to read more about Cedar Community at Live More Magazine.