All the same friendly faces are at the temporary entrance/reception of Cedar Community, but some amenities will be located in other places.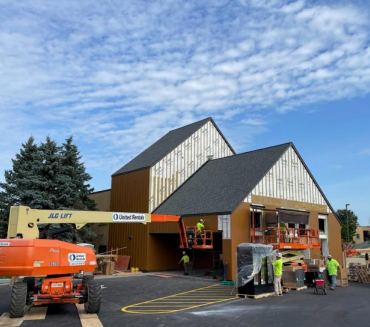 All other Cedar Community reception services are available in the temporary location.
Cedar Lake Café relocated temporarily to the CLHRC team member kitchen and break room.
Cedar Lake Pharmacy remains open for the duration of the renovations. Orders can be picked up at a temporary window at the rear entrance of the pharmacy.
The volunteer office is located on the first floor near the old facilities offices (down the hall from Cedar Closet). Bonnie's phone number has remained the same.
The Cedar Lake Salon and Spa will operate for the duration of the project. However, be advised that hours and location of service may vary depending on construction activity. Contact the Salon and Spa team at 262.306.4281 for hours.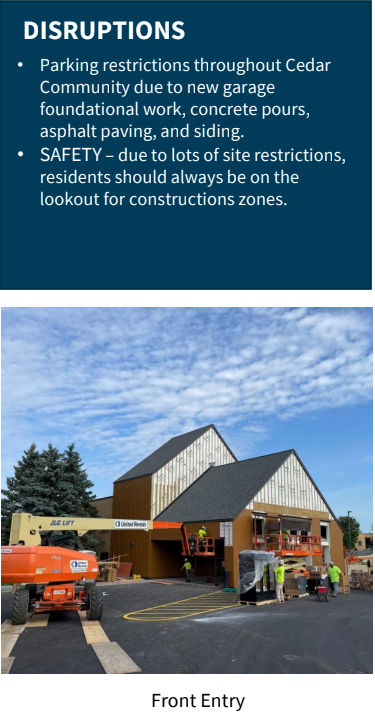 The CLHRC main entrance closure is expected to last until October of 2023.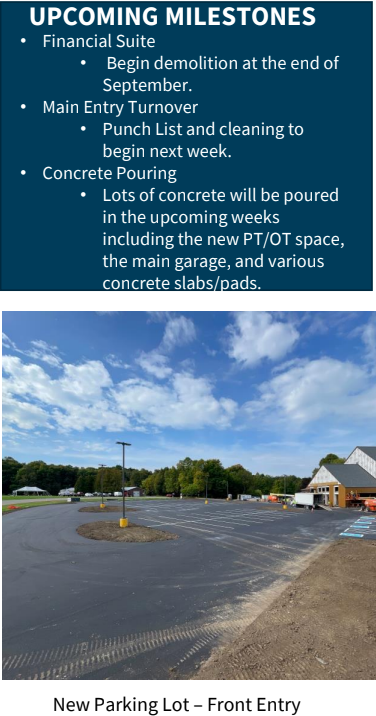 The Willows at Cedar Lake will serve as our main entrance during this time.
Appropriate exterior and interior signage is in place to aid in directing residents, team members, family members, visitors, vendors, and EMS traffic.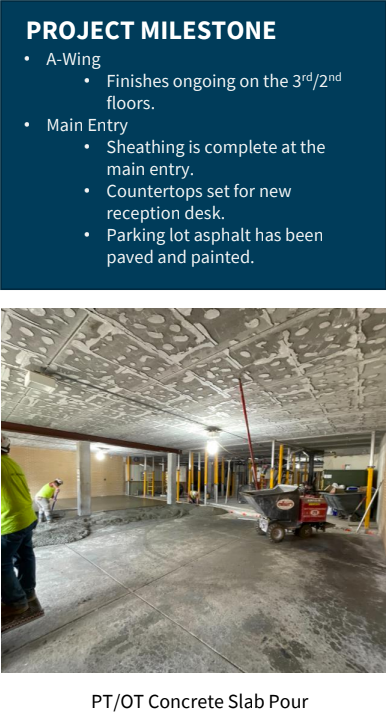 Expected construction completion dates:
The Lofts at Cedar Lake (independent living signature loft residences): January 2024
Inpatient therapy gym and offices: January 2024
The Willows at Cedar Lake reception and lobby: January 2024
 The Willows at Cedar Lake (independent living plus): May 2024
 Skilled nursing and dining room: May 2024