West Bend, WI – Farm kids always had a unique upbringing from driving tractors to gathering eggs, raising cows and …. their toys seemed to be made with a little country flair as well. A simple seesaw with saddles will be available for families to experience during the 5th annual Open House Sunday, October 1, 2023 at Schmidt Century Farm, 5485 St. Anthony Road, in West Bend, WI. This is a free event where neighbors, friends and families can come experience life on the farm. There is free parking on site. The event will run from 10 a.m. – 2 p.m. and there's plenty to do. Check out some of the unique farm features below.
Click HERE to SUBSCRIBE to FREE local news at
When visiting the farm children and adults will enjoy the unique cowboy-themed seesaw with saddles. Did you have one when you were growing up?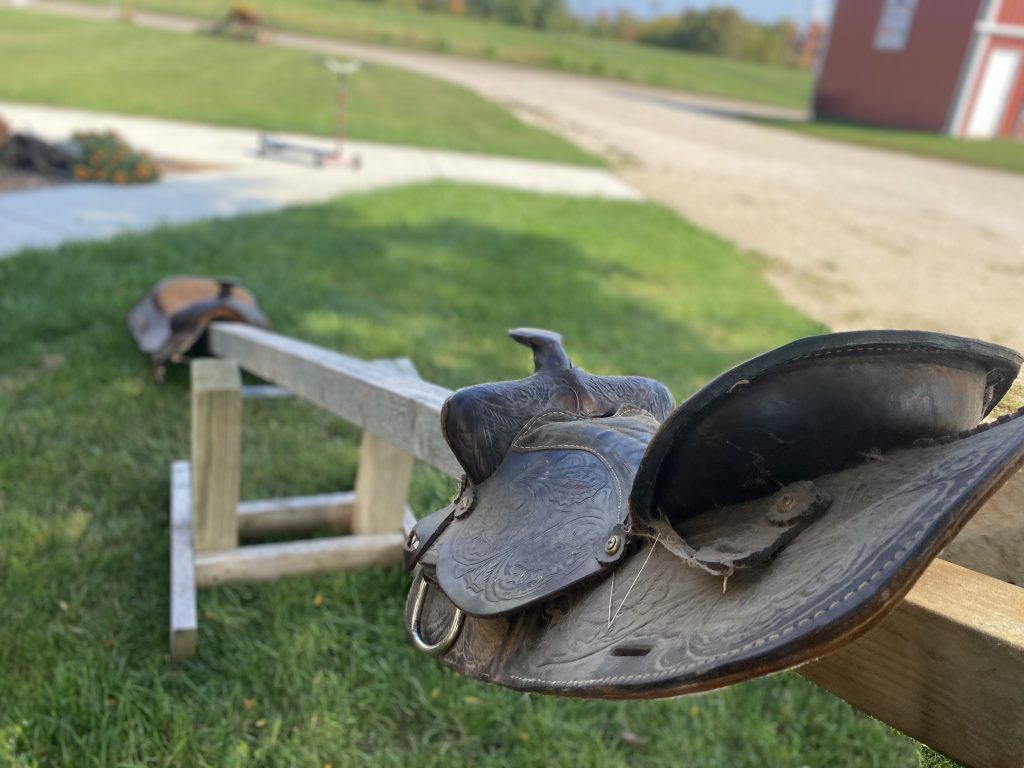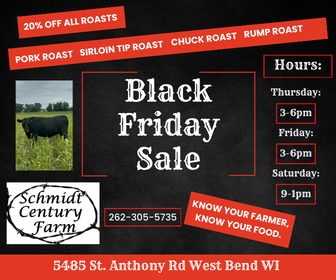 The farm and 3-story brick home has been in the Schmidt family for six generation. The farm is atop one of the highest points in Washington County, WI. Walk into the south pasture, past the horse corral, and you can easily see Holy Hill on a clear day. It's a magical view that's nearly 20 miles away.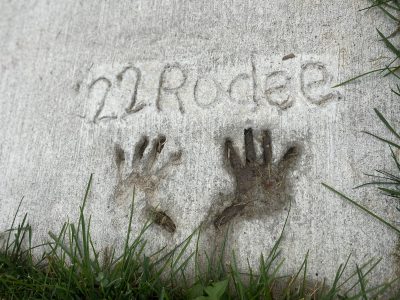 The seventh generation of Schmidts has left his mark at the homestead. Can you find this marker when you visit during the free Open House on Sunday, October 1, 2023?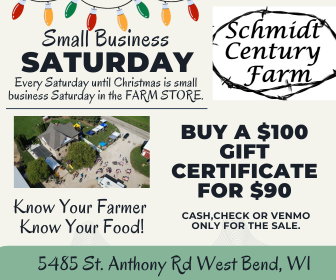 If you're looking to support your local farmers, stop in the Schmidt's Farm Store. It has locally grown beef, pork, and chickens along with canned goods for your pantry.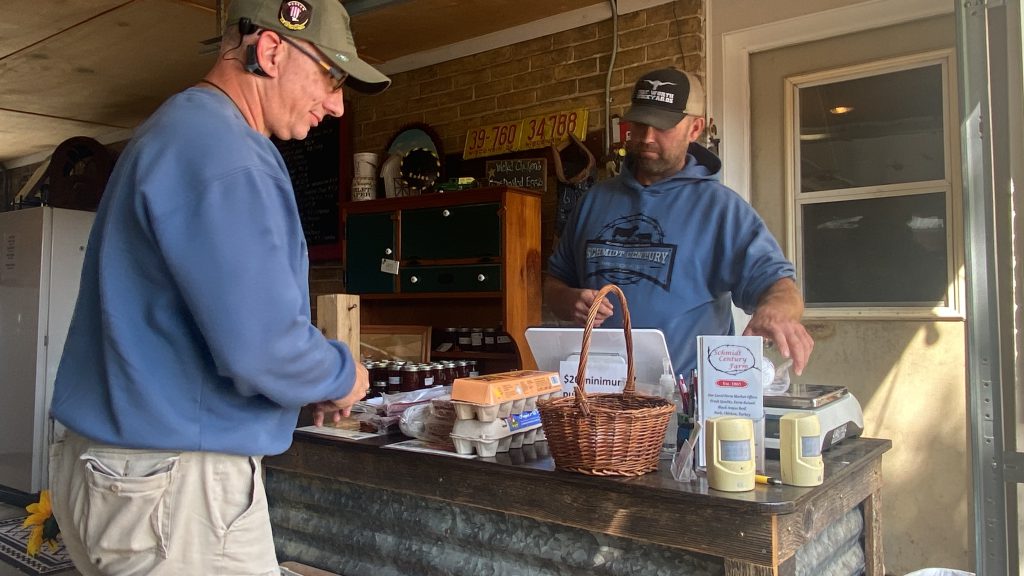 The store resembles the small corner market without all the added chemicals and processing.

There's a vista of packaged meats in large glass-door freezers lining the back wall. Duck and chicken eggs are available too, along with healthy Ball jars of tomatoes, pickles, peppers and fresh strawberry jams.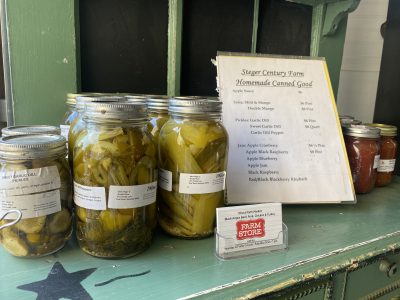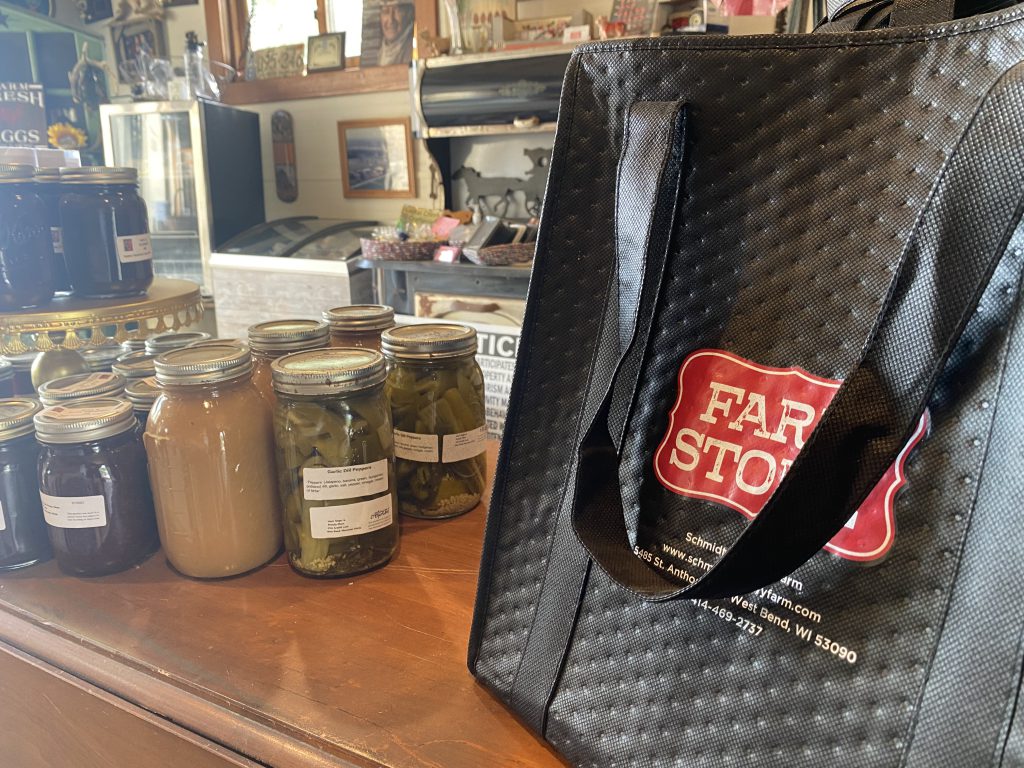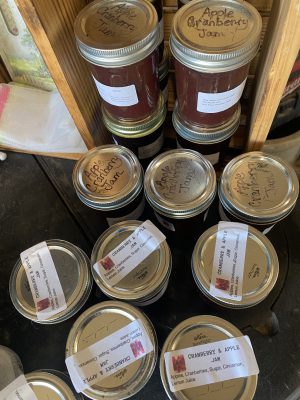 Other items for sale include large orange pumpkins and brilliant mums. Harley will be available to give you a hand and his best recommendation.
For the men in the family, stop in and check out the collection of unique tools on the barn wall.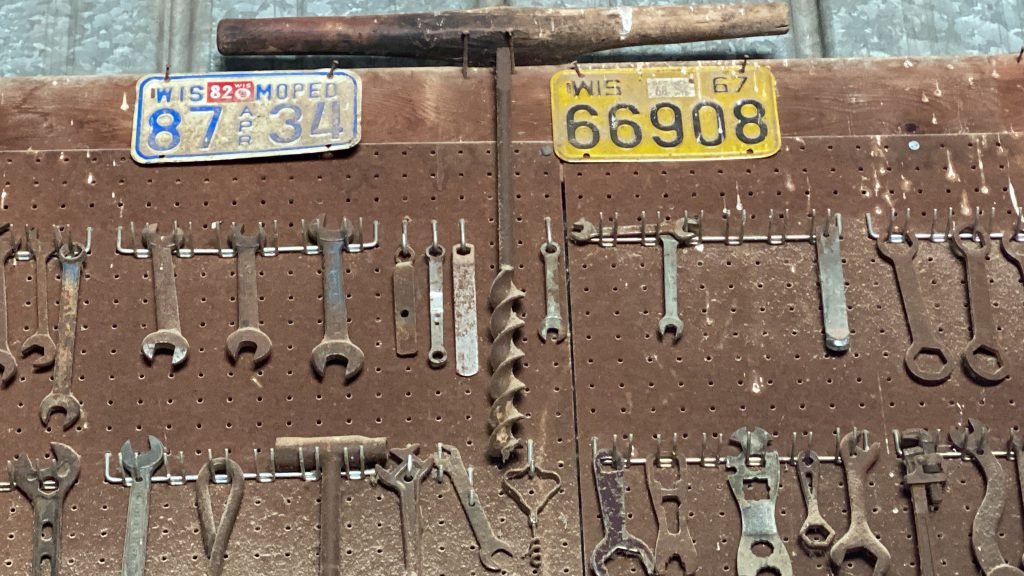 One interesting piece of farm history was a hardcover ledger found in the attic of the historic 3-story home. The entries are written in cursive with a pencil. While the home dates to the early 1900s the large ledger details, by date, what appears to be every purchase and penny spent from 65 cents on truck repairs, to 2-pounds of butter for 82 cents, a trip to the A&P totaled $1.56, and a visit to the dentist was $1.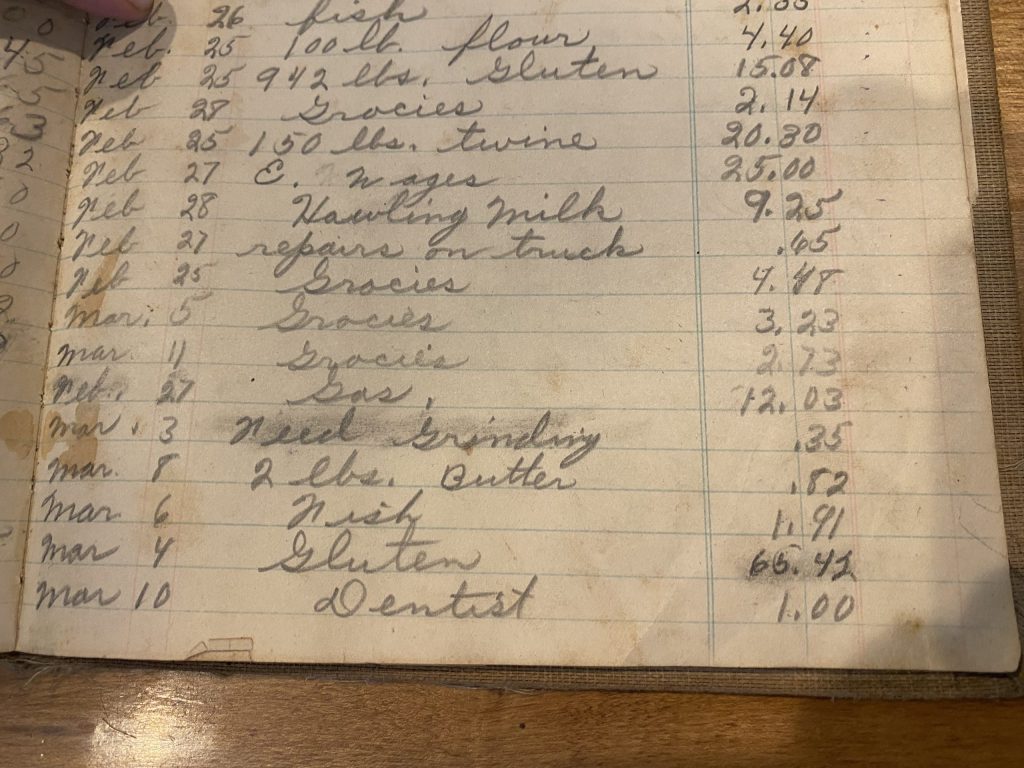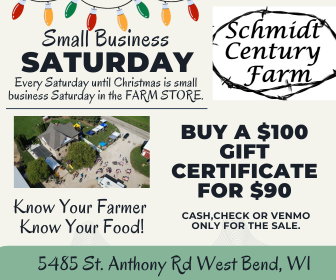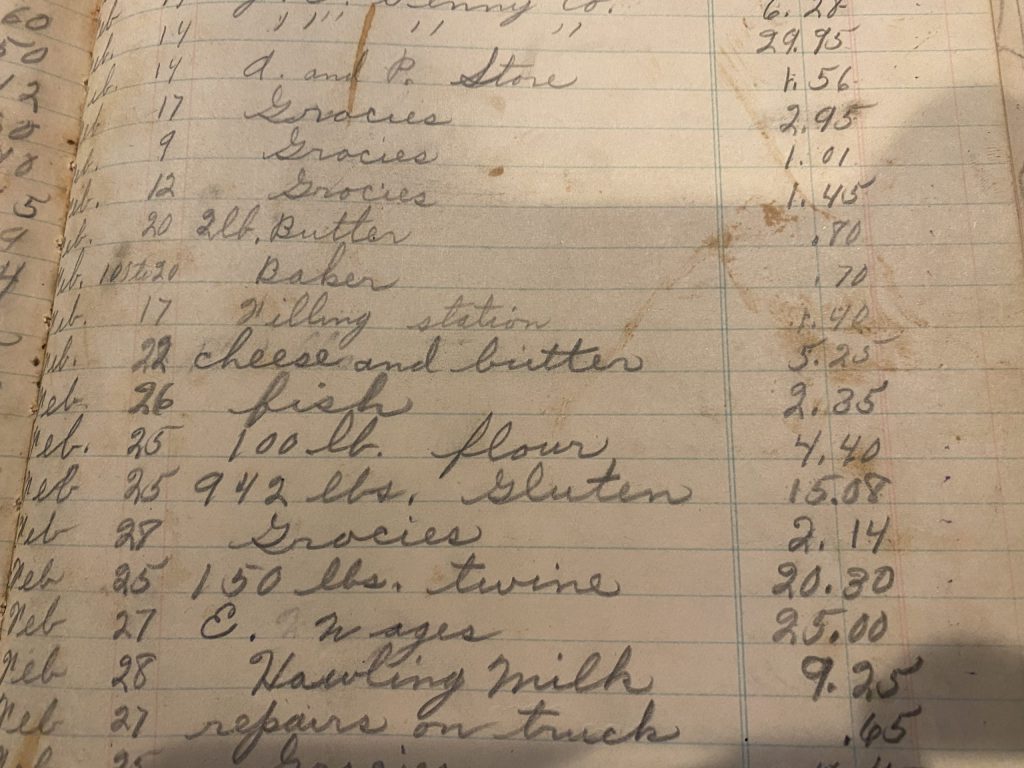 Dorothy Schmidt was fourth generation at the home after marrying Herbert, who inherited the farm from his dad Michael, after he retired. The couple lived there from 1972 – 2015. Dorothy recalled a clothesline out back along with a smoker and a cistern in the basement.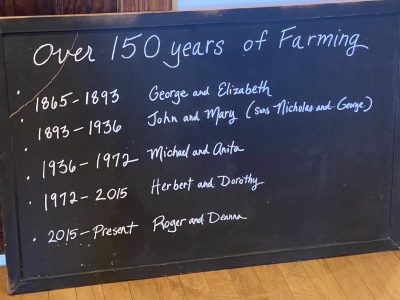 "I'd make an apple slice cake," recalled Dorothy. "Roger liked it the best. I made it with applesauce and drizzled frosting on top."
Dorothy said she met her husband at a dance.
Gathered in the kitchen on a cloudy weekday afternoon, some of the stories shared included shopping at Brost Foods in Allenton, holding a family funeral in the front parlor of the home, recalling the snowstorm from February 6, 1936, and when Interstate 41 was a 2-lane road.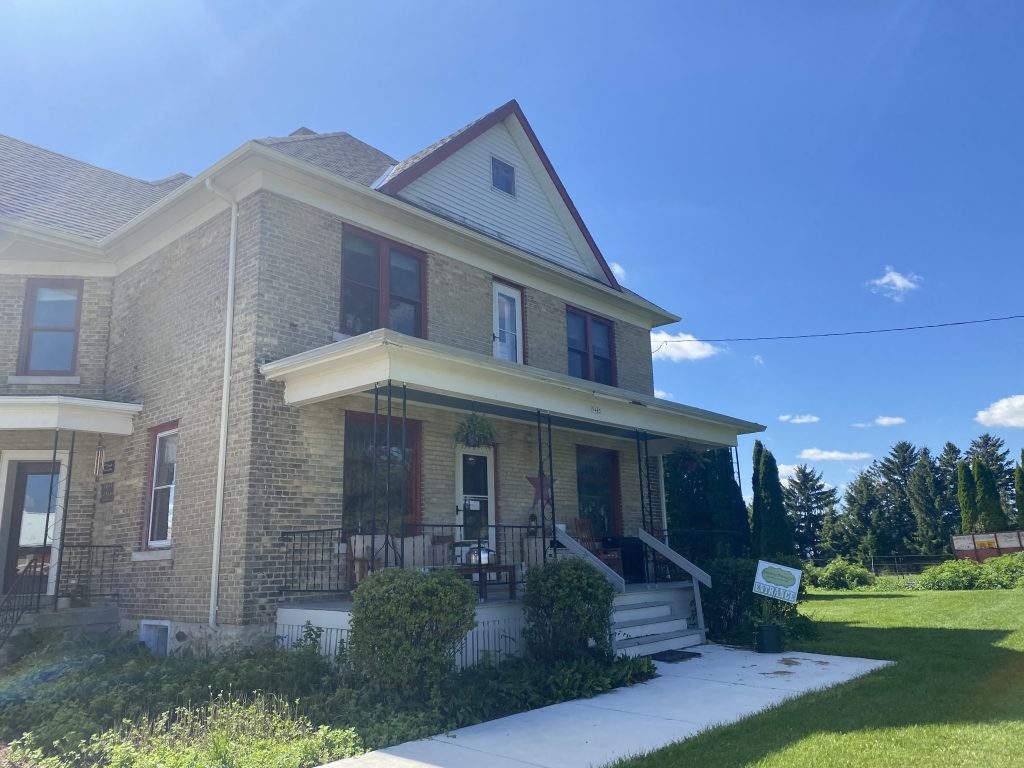 Be sure to mark your calendar for Sunday, October 1, 2023 and come pay a visit to Schmidt Century Farm and experience a step through local farming history. The event is free and runs from 10 a.m. – 2 p.m.