October 6, 2022 – Town of West Bend, WI – Cedar Community is holding a ground blessing this afternoon for its new Independent Living apartments called The Lofts at Cedar Lake.
The building will feature a transformation of a wing of unused space just behind the Health Care Center off Forest View Road.
Click HERE to SUBSCRIBE to FREE local news at
Sarah Malchow, Vice President of Development at Cedar Community, said the space allows the campus to continue its mission of serving an aging community while at the same time being nimble enough to reconfigure some underutilized space and improve its functionality.
"Using our guiding principles and priorities of stewardship, capital resources, human resources, environmental resources, all those things, we thought about how we repurpose the space we have and leverage unused spaces," said Malchow.
While the skilled nursing facility was at one time nearly 500 beds, in the last decade+ the facility has been rightsizing based on demand and it is now at the just under the 80 bed mark and Cedar Community is addressing a market demand for more independent living.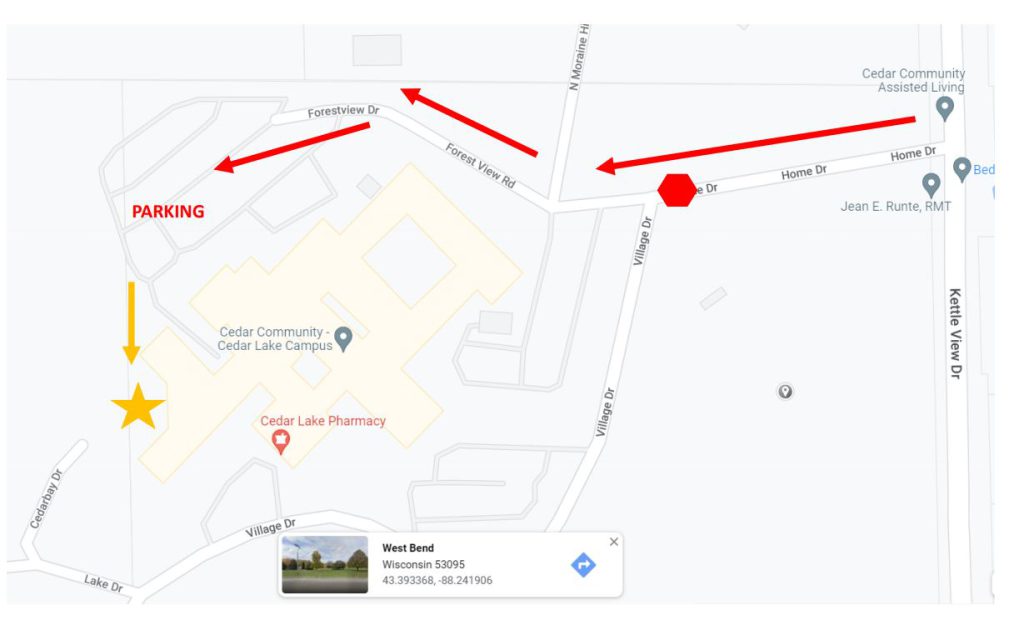 "Instead of making that a licensed RCAC facility with skilled nursing care, assisted living care, we going to convert that back wing into fully independent loft style apartments, because we know the demand is for independent living," Malchow said.
"That little nook in the back looks out into the woods and is beautiful, it feels very pastoral. It gives everyone Lake Campus living and access to all those amenities, but independent.
Cedar Community will be converting 215 units across three floors, ranging in size from 900 square feet, up to almost 2000 square feet.
"We've seen the demand," said Malchow. "We've seen the demand is for downsizing, but not too much.  So, with that in mind, knowing we can provide that Lake Campus style living with more space and people will be fully independent with a beautiful lifestyle and apartment living."
The ground blessing will be from 1 p.m. – 1:30 p.m.