Celebrating Catholic School's Week at St. Frances Cabrini | By Kim Nielsen
January 28, 2020 – West Bend, WI – Mrs. Taylor and the 3rd grade class at St. Frances Cabrini had some fun during Tuesday morning recess making Saint Frances Cabrini out of snow for Catholic Schools Week.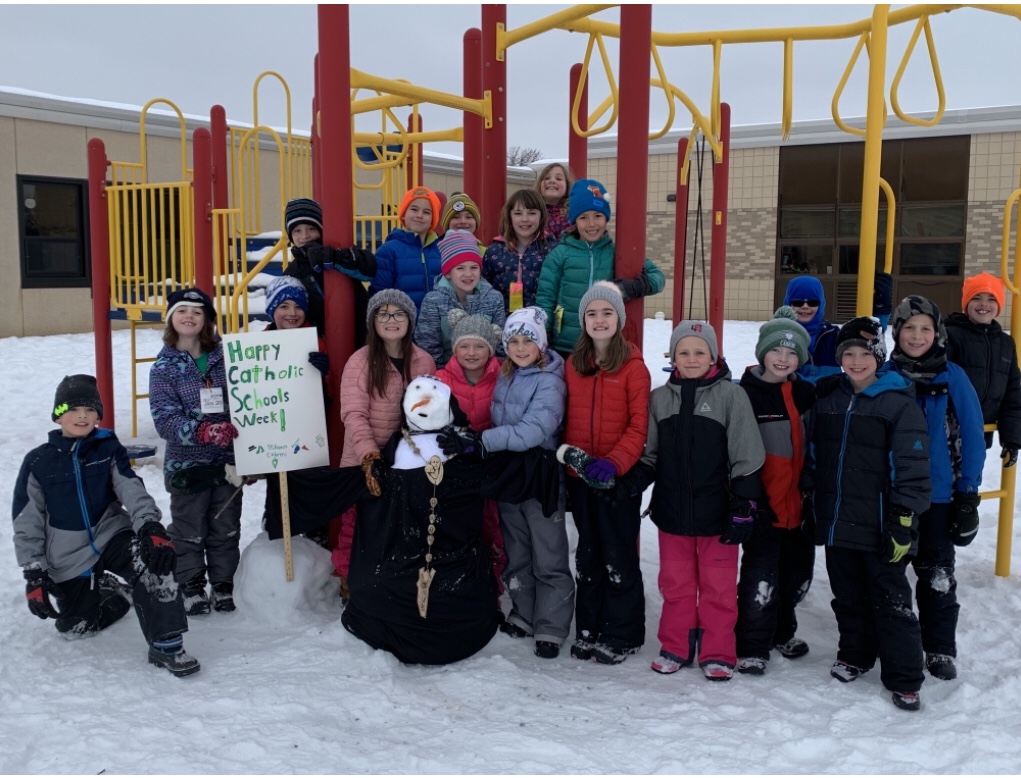 The snow wasn't packing quite as well as we hoped but we were able to reuse some of the already made snowballs and put her together.
Here are a few photos of the creativity. We think this was her actual height too 🙂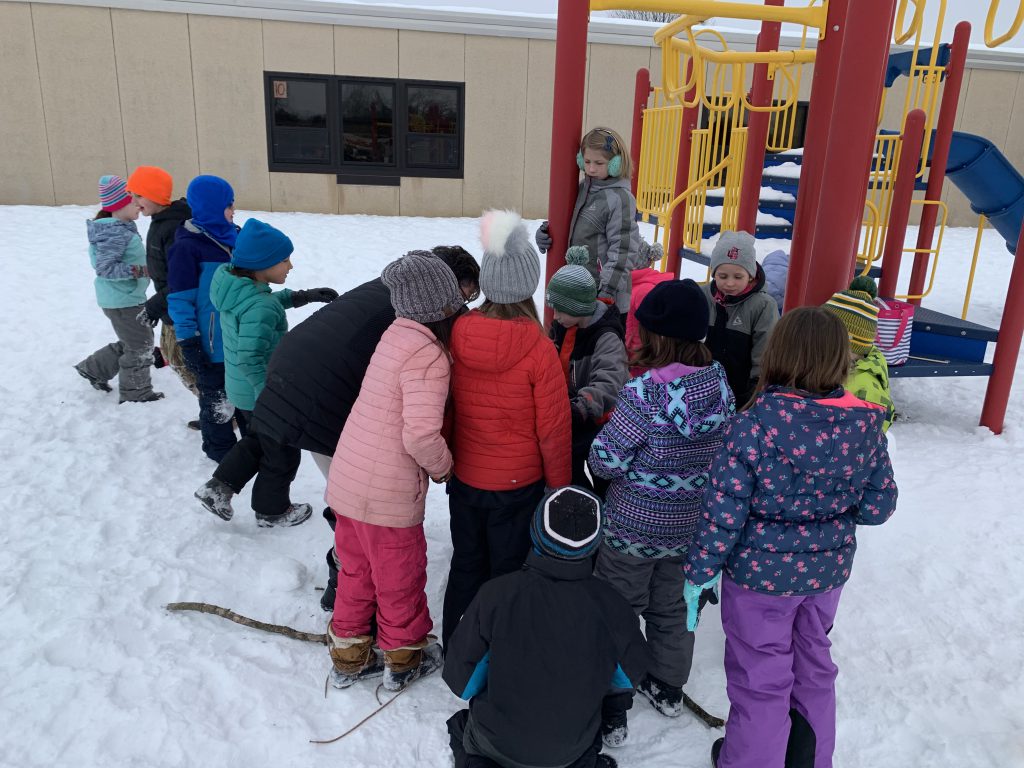 St. France Cabrini School will be making its annual Mother Cabrini Award presentation Thursday morning at 8 a.m.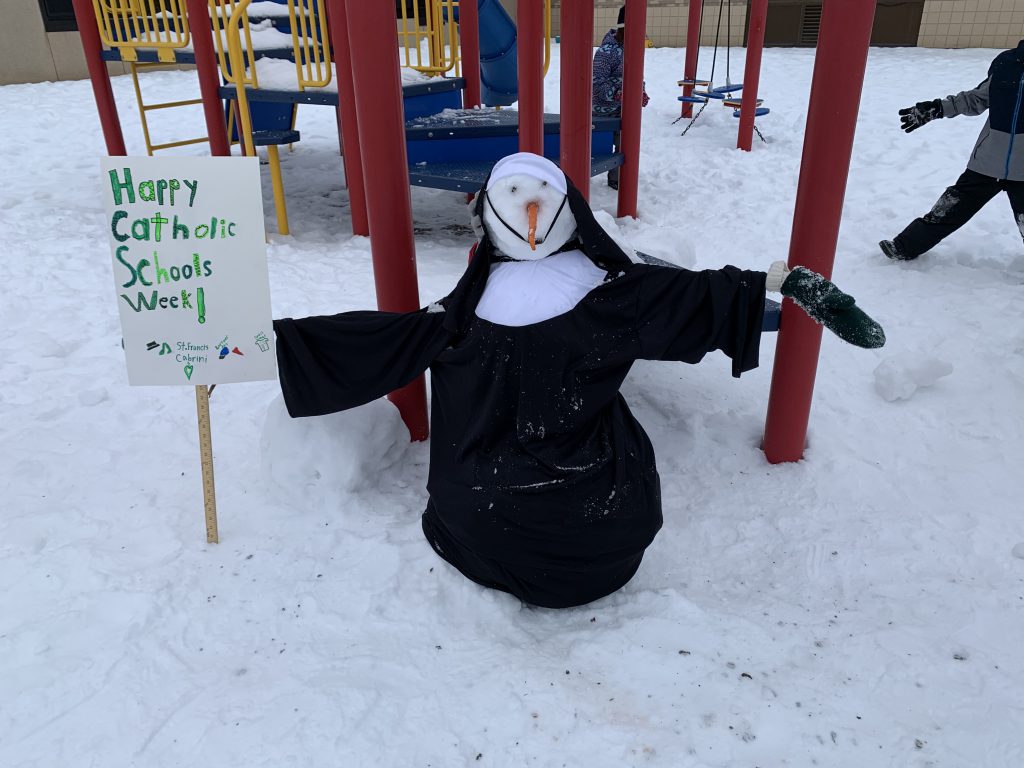 Who is St. Frances Cabrini?

When Mother Frances Cabrini and six of the Sisters arrived in New York in 1889, she found many boys and girls whose parents had died. Many others roamed the streets while their parents worked. Only a few weeks after she and some of her missionary Sisters first landed in America, Mother Cabrini asked the archbishop of New York to let the Sisters start an orphanage. The archbishop was afraid to let Mother Cabrini do it. He knew that the $5,000 they had would not feed and care for the orphans very long. The woman reminded the archbishop that in the Our Father we ask God to give bread only for a day, not for a year. What could the archbishop say? He blessed Mother Cabrini and granted permission to open the home.

Click HERE for more details.