October 31, 2019 – West Bend, WI – On Monday, Nov. 4 the West Bend Common Council will hold a special meeting at 5 p.m. The hot topic will be, Discussion on the Vacancy Created by the Resignation of the City of West Bend Mayor  2. Filling the Office of Mayor
On Monday, Oct. 21, 2019, at the West Bend Common Council meeting Mayor Kraig Sadownikow announced he was resigning his seat effective immediately. Sadownikow stepped down citing a conflict between his business and his position with the City.
The state has a legal process on filling the vacant mayoral seat, which comes up for election April 7, 2020.
City administrator Jay Shambeau said filling the seat will "not be an easy answer to come to."
There are several options on the table; the council can appoint the council president or an alderman or a citizen from the City.
Option 1: appoint council president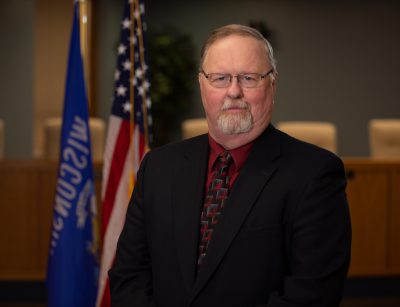 The current council president is Dist. 6 alderman Steve Hoogester. In the past, when the mayor needed to recuse himself from an issue before the council it would be Hoogester who would take over the meeting.
"If Hoogester or another alderman, is appointed mayor then he must resign as alderperson, so he no longer has that seat," said Wisconsin Election Commission staff counsel Michael Haas. "The statute says if there's a vacancy in the office of mayor then it's filled by the common council unless a special election is ordered which is probably not likely if it's a short-term vacancy. The council would need to decide, and the alderperson would need to decide."
Hoogester has been council president since February 2018 after Dist. 2 alderman Steve Hutchins resigned.
"It's an interesting thought," said Hoogester about the mayoral position. "It's something I'd be willing to do and fill in for five months; do the best I can and keep things moving forward."
A wrench in the works, however, is if Hoogester would leave his seat as alderman, he would have to run for office again.
"My aldermanic seat is not up for election in 2020 and if I'd have to vacate after five months I'd be out. That's not on my list of priorities," he said.
Hoogester said he would take a "wait-and-see approach" on how things shake out at Monday's meeting.
Option 2 : leave the seat vacant or appoint an alderman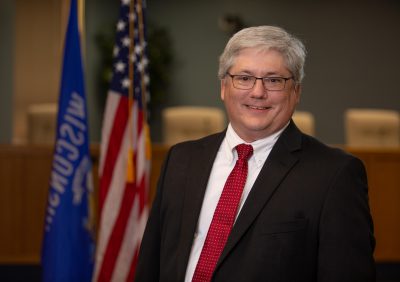 Another option, the council could choose to leave the office vacant and just delegate authority to the council president or someone else to do whatever the mayor would do whether it's signing documents, etc.
An alderman could also be appointed. Then their seat would be vacant and that could be filled by appointment as well.
On October 17, Dist. 5 alderman Rich Kasten announced his candidacy for mayor.   According to Haas, "In a non-partisan election you can actually run for mayor and alderperson and if you win both you can choose which office you want."
Kasten said last week, he is not interested in filling in the next five months as mayor however he is committed to running for the seat in April.
Option 3: city representative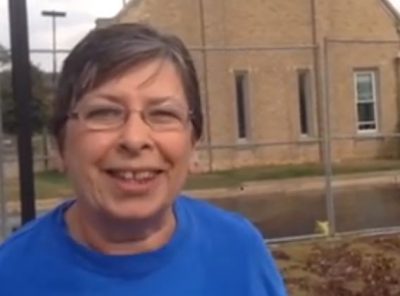 The City could take applications from anybody interested and then, according to Haas, "everybody has a fair shot at applying and trying to convince the council they're the right person."
Deb Anderson was the alderperson in District 7 from April 2010 until April 2012 when she chose not to run for re-election. Anderson stopped at City Hall to inquire about being appointed to fill the short-term seat.
In a Wednesday night phone call Anderson said she did not want to run for mayor, but she could fill in for the next five months. She said her schedule was flexible and this way an aldermanic seat would not be unrepresented until the April 7, 2020 election.
During Anderson's one term on the council she was a member of the Library Board, she helped drum up attention for the Barton Business District, and she expressed caution in 2012 when then Mayor Sadownikow encouraged aldermen to sign "Budget Pledge" to not raise the tax rate.
Anderson used to be the property manager for River Bend Senior Village. Most recently she headed up the Washington County Senior Center. Now she volunteers at the Senior Center.
On a side note: The city council will be voting on its 2020 budget in the coming weeks. On the table is a discussion on whether to keep a flat tax rate of $7.79 or raise it six cents to $7.85 for 2020.
Monday's Special Meeting begins at 5 p.m. in the council chambers at City Hall, 1115 S. Main Street, in West Bend. The meeting is open to the public.