Championship game this afternoon UW-Washington County vs. UW-Sheboygan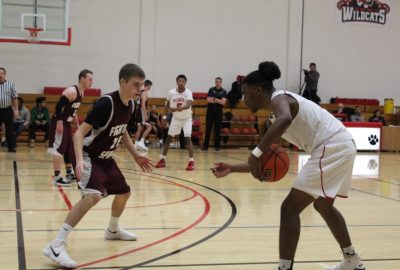 Feb. 25, 2018 – Washington Co., WI – UW-Washington County will tip off at 2:30 p.m. against UW- Sheboygan for the Wisconsin Collegiate Conference Championship at Just A Game in the Wisconsin Dells.
The Wildcats beat UW-Baraboo on Saturday, 91-79, to advance to the title game.
UW-WC and UW Sheboygan are familiar foes. Earlier this year UW-Washington County pulled out a 3-point win at UW-Sheboygan, 72-69.
In their previous meeting Dec. 4 in West Bend, the Wildcats also edged the Wombats by two, 79-77.
In 50 years, the Wildcats have never won the post-season conference tournament, though they did advance to the championship game last season, coming up short 73-68 to UW-Waukesha at Just a Game Field House in Wisconsin Dells.