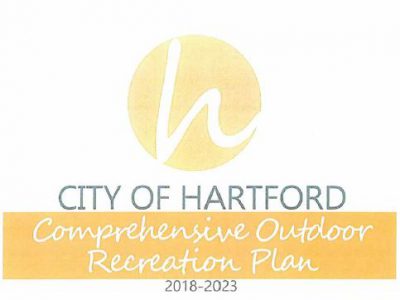 City Administrator, Steve Volkert, said, "This plan, pulled together by MSA Professional Services, is an update of the previous 5-year plan which takes a very close look at the 24 park facilities totaling 458 acres of land. The end result is a list of existing assets we currently enjoy along with a laundry list of improvements residents and board members would like to see in the future to improve our facilities and health and well-being of our community. I would strongly encourage all those interested in our quality of life attributes, to pull down a copy of this 140+ page report and find out more about the future of our parks."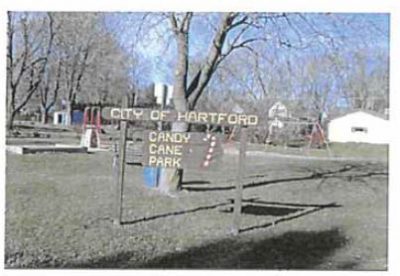 The laundry list of improvements for the Hartford parks include Candy Cane Park, 526 E. Lincoln Avenue, which will receive updated play equipment, sandbox maintenance or possible removal, a basketball court or hoop, among other small park upgrades.
The Recreation Department plans on heavily updating Centennial Park, 500 Sumner Street, with a multipurpose pavilion with restrooms, a stage, shelter, bridge replacement, ADA accessible canoe and kayak launch, fishing pier, playground, and fitness station.
Parents of soccer players with games at Independence Park, 880-1020 S. Wilson Avenue, will finally get the rocky parking lot and service road paved, along with parking lot lights, expanded/improved playground, a batting cage, a sledding hill, scoreboard, and field number signs.
The extensive, detailed plan continues with updates for practically every park in Hartford, big or small, even plans to relocate the Vietnam Memorial in Chasa Park, 149 N. Main Street, adding a playground, parking lot, and shelter to Charles Brassure Park, 814 Autumn Ridge Lane.
There are even plans to start building accessible parks on undeveloped parks, such as Southwest Park on Pond Road, which will have a football/soccer field for middle school practice, two parking lots, two soccer fields, a shelter, a baseball and softball field, along with the standard park facilities such as playground equipment and restrooms.