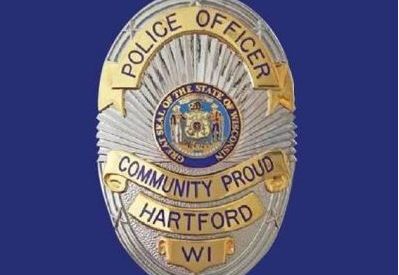 May 10, 2017 – Hartford, WI – At approximately 11:45 a.m., on Wednesday, May 10, 2017, Hartford Union High School staff reported the discovery of a note indicating there was a bomb in the building.
HUHS staff notified the Hartford Police Department and requested their assistance in performing an informal search of the facility.
Assistance was later requested from the Milwaukee County Sheriff's Department bomb squad to perform a formal inspection of the facility.
After completing their check of the facility an "all clear" was issued at approximately 3 p.m.  No explosive devices were located.
No students or staff members were injured in this incident and no property has been damaged.
Regularly scheduled classes will resume at their normal time on May 11.
This investigation is ongoing.  HUHS and the HPD are working closely to fully investigate this matter and no further information is being released at this time.
Anyone with information regarding this incident is encouraged to contact the Hartford Police Department at (262)673-2600.
Citizens can also provide information they have about this incident while remaining anonymous via the Washington County Law Enforcement Tip Program at (800)232-0594.  Information leading to arrests can result in a reward for the tipster.