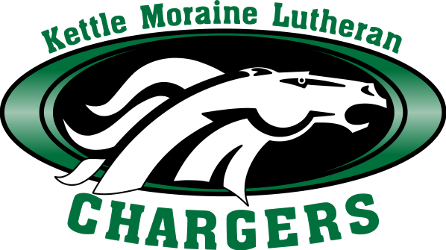 May 10, 2017 – Kewaskum, WI – The Kettle Moraine Lutheran Chargers took on the Kewaskum Indians in a doubleheader Tuesday, May 9 in Kewaskum.
Jamie Maas lead the Chargers with a base hit to center field, advancing two runners home.
The Chargers fought back against the state-ranked Indians, but came up short with a final score of 3-2.
In the second game, the Chargers Kyra Herman cracked a base hit to center field, scoring two runs in the bottom of the third inning.
Sydney Stern, Katie Scherf, Mikayla Ott, Savannah Zarling, and Brooke Voigt lead the Chargers with power hits giving the team a lead of 5-3.
In the top of the fourth inning, the Indians scored two runs off errors tying the score at 5 – 5.
Neither team scored in the sixth inning but at the top of the seventh inning the Indians scored one run making the game 6 – 5.
The Chargers failed to score in the bottom of the seventh giving the Kewaskum Indians the win.