Campbellsport, WI – Salem United Church of Christ Youth Ministry is debuting its new Free Community Clothes Closet.

In late February, 2021 the Salem United Church of Christ Youth Ministry group talked about ideas for using the vacant, 1,000 square foot, 100-year-old school house building that sits on the Salem United Church of Christ property, in Campbellsport (Wayne).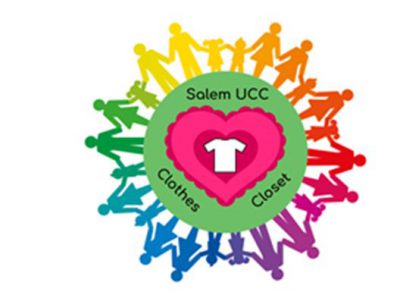 The kids came up with a Free Community Clothes Closet offering men, women, plus, junior, youth, toddler and infant "gently used" donated clothing items.
The Wisconsin United Way provide 2020 data identifying the financial, poverty burdens for the community and why this Free Community Clothes Closet would provide such a generous and helpful impact for the people of Washington and Fond du Lac Counties.
This has been such an exciting endeavor with many learning experiences for the kids and congregation.
Click HERE for more information on Salem United Church of Christ
In May 2021, the Free Community Clothes Closet was chosen for a "Catalyst Grant" through the UCC Church organization. The organization was rewarded with a $2,500 grant with an additional $2,500 in donations by the Salem congregation members.
All monies were put towards building repairs, painting and clothing fixtures.
Salem United Church of Christ Free Community Clothes Closet will serve both Washington and Fond du Lac Counties. The location in Campbellsport is set to open August 8, 2021, just prior to the upcoming 2021/2022 school year.
The store will be open the first and third Sunday of every month from 10:30 a.m. to 12:30 p.m. and the second Wednesday of every month from 6 p.m. – 8 p.m.
Please direct any individuals in need of assistance with clothing items our way.  We would be happy and honored to be able to help families and individuals over their difficult times.
If the above times do not fit an urgent need, please feel free to call the church office directly.
On a final note, is always accepting donations of gently used clothing items.  Donations can be dropped off at the church during open Clothes Closet hours or by calling the church office (262) 665-2367.