West Bend, WI  –The Kramer family of West Bend is featured in the debut video for the  A&A All The Way Foundation.
It is a new "Freedom Is" program, a monthly video series recognizing children in military families and raise funds to provide them with joy-filled experiences, like a trip to the zoo with their parent who was overseas, or a family movie night with popcorn, candy and more.
To kick off "Freedom Is," the foundation's founders and twin brothers Aaron Jones, Green Bay Packers running back, and Alvin Jr. Jones, former Baltimore Ravens linebacker, explained what freedom means to them and shared their own experiences of growing up in a military family. Their parents served in the military for 56 combined years.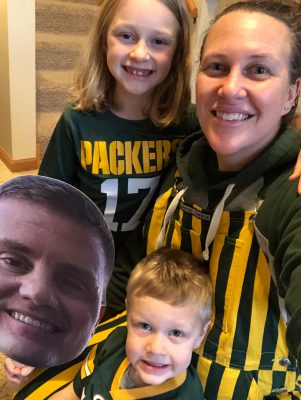 "We were in second grade when both of our parents got deployed at the same time to Iraq, and I remember when they would come home, we didn't want to leave their side," said Aaron. "So, freedom to me is being able to spend time with my family."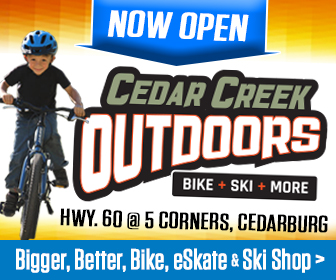 The Jones brothers also paid tribute to their father, Alvin Jones Sr., who passed away in April.
"Family really is everything to us," said Alvin Jr. "We moved around a lot and were really lucky for the support system we had. The whole experience made us cherish time with our family so much more."
Each month through December 2021, the foundation will release a video on its social media pages and website featuring children from military families in Wisconsin and Texas.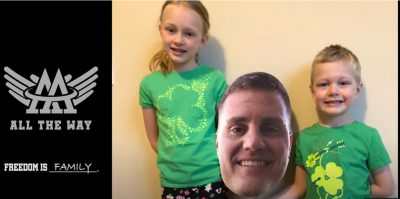 The first video of the series was released on A&A All The Way Foundation's social media channels and featured The Kramer Family from West Bend, Wisconsin. The foundation also launched an online auction that is open to the public to bid on exclusive football memorabilia and one-of-a-kind experiences with the Jones brothers. Proceeds will benefit the "Freedom Is" program and help fund joy-filled experiences for military families throughout the year.
To learn more, participate in the online auction or make a donation to the "Freedom Is" program, visit www.aaalltheway.org/freedom-is
About A&A All The Way Foundation
The A&A All The Way Foundation is a 501(c)(3) organization that was founded in October 2020. The foundation looks to inspire, educate and promote unity and diversity across multiple communities impacting the lives of youth. Its primary areas of focus include recreation and fitness, children's basic needs, and military families.