October 4, 2022 – Washington County, WI – Attorney Russell Jones formally announced his candidacy for Washington County Circuit Court Branch 1.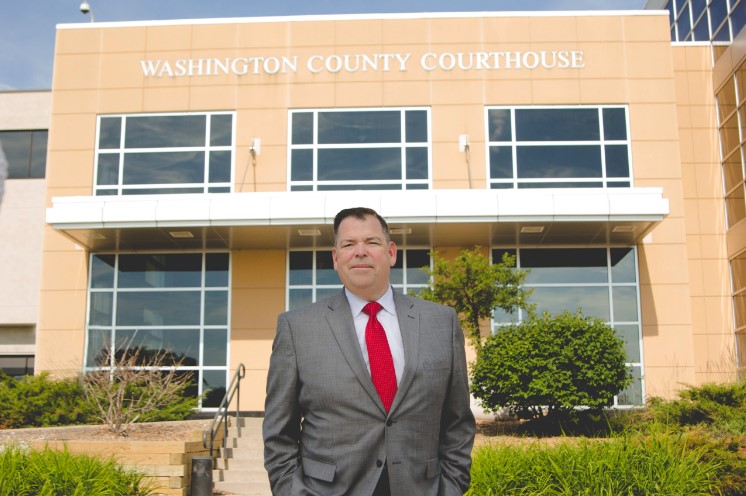 Jones released the following statement:
"After much discussion with my family and other members of the community, I have decided to formally announce my bid to be Washington County's newest judge. I believe the citizens of Washington County deserve a judge that is aligned with their values and not handpicked by political forces in Madison. Too many of us see the justice system as corrupt or two-tiered and I want to help restore faith in our courts.
"We need a judge to give back to the community and transform how the judiciary interacts with the public. In my court, justice would be even-handed and applied equally. I am guided by a judicially conservative philosophy and will apply the law through a constitutional framework. I will rule on cases in an unbiased and fair manner, ensuring my docket runs efficiently. This will guarantee timely access to the legal process and preserve our community resources.
"I vow to defend the rule of law and the ideals of justice. I will stand up to liberal judicial activists who seek to use the Judiciary for their political gain. As your judge, I will protect the community enforce our laws, and abide by the Constitution." 
Click HERE for more information on Russel Jones for

Washington County Circuit Court Judge
It was May 2022 when Governor Evers appointed attorney Ryan Hetzel to fill the vacancy created following the resignation of Judge James G. Pouros.
Hetzel will complete a term ending July 31, 2023.