May 27, 2021 – Washington Co., WI – Crews from We Energies are on site in the Village of Germantown and in the Village of Richfield at Holy Hill Road and St. Augustine Road working to fix power outages.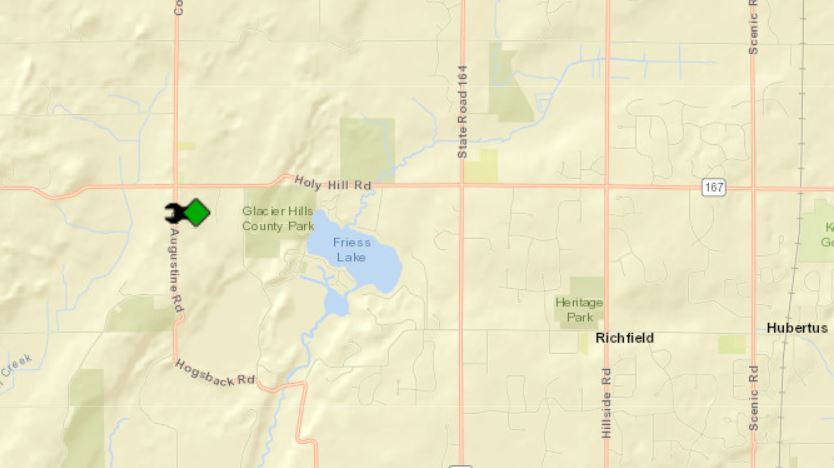 A neighbor near Indian Lore Road called in an outage around 7:30 p.m. Thursday night.
We Energies said the power should be back on by 11:30 p.m. if not before.
The cause of the outage has not yet been determined.
As of 10 p.m. Thursday night, May 27, 2021 there were 5,702 customers without power in the We Energies service area in Wisconsin.