West Bend, WI – After more than a decade and a half of taking the biblical message of creation to the streets and county fairs, what was once a dream has now become a reality. The Genesis Walk Museum, a brand new traveling educational museum headquartered in West Bend held its grand opening Sunday, July 18.
Founders Dave and Mary Weigand of West Bend have been presenting biblical creation at numerous county fairs for the past 15 years. The Weigand's had been using rented booths but this year they built and launched a brand new traveling museum.
The museum has a Hall of Questions and a Creation Room that includes a 6-minute video. There are displays in the back portion of the trailer with more permanent displays in store by next year.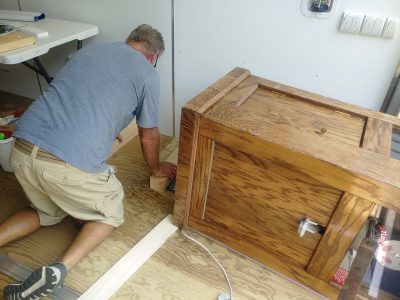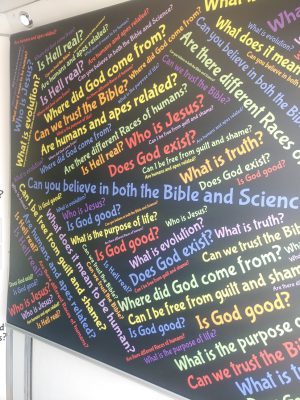 "Our board members gave the go-ahead for the project and we quickly moved forward with fundraising, design, layout, carpentry, and electrical work," said Mary Weigand. "We worked hard to ensure the museum was scientifically and biblically sound. It was imperative that the information shows that history and science confirm the Bible is true and there is an urgency for people to pay attention to what it says."
The museum focuses on Genesis 1-11 and the topics covered in the walk-through are creation, apologetics, plant and animal kinds, dinosaurs and man, fossils, and the flood. It is an interactive educational experience that includes a short movie, touchable artifacts, and hands-on projects with numerous informational giveaways.
Dave Weigand gave recognition to Triton Trailer out of Hartford, WI as well as Design Advertising in Beaver Dam, WI and Ben Stark for the creation and production of the colorful wrap outside of the museum trailer.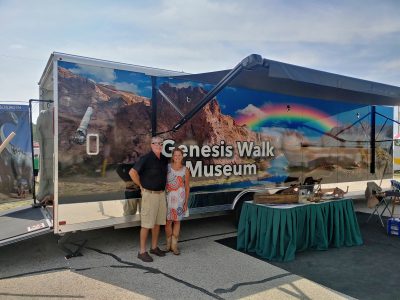 The Genesis Walk Museum made its first appearance at the Waukesha County Fair where the traffic had been nearly nonstop with people of all ages making their way through the museum, according to Mary Weigand.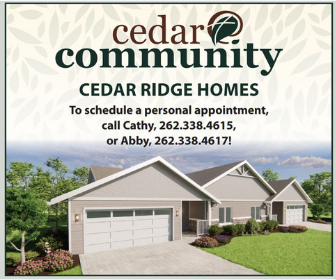 "We would like to give a great big shout out to our board members, donors, laborers, and those who prayed with us as we developed this project," said Dave Weigand.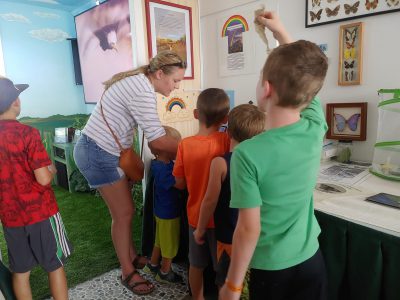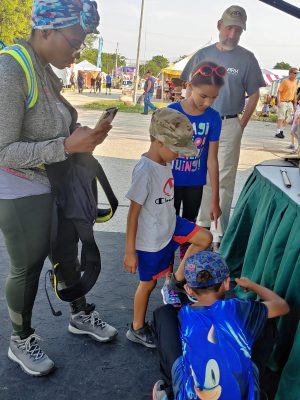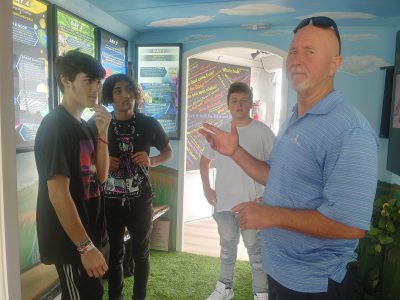 The Genesis Walk Museum is currently hosting visitors at the Ozaukee County Fair this week.
The Genesis Walk Museum is available for public events fairs, festivals, churches, and school groups. For more information or to send a donation, email [email protected]
CLICK HERE to learn more about the Genesis Walk Museum with more information on social media.