Proclamation recognizing West Bend's School Crossing Guards
January 14, 2020 – Washington Co., WI – A proclamation declaring January 13-17, 2020 as Wisconsin Adult School Crossing Guard Recognition Week.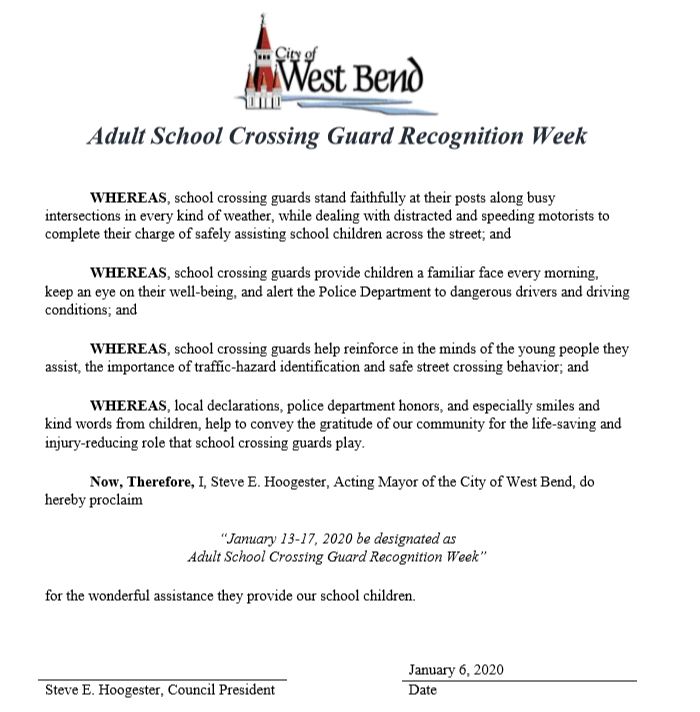 There were nine crossing guards in attendance at the Monday, January 6 common council meeting in West Bend. There are 16 crossing guards in the community that help safely guide students to school in the morning and get them home in the afternoon.