March 12, 2021 – West Bend, WI – Culaccino Bar + Italian Kitchen in West Bend has changed hands.
On Friday, March 12, 2021 local business owner Jeremy Hahn applied for the liquor license for that establishment, 110 Wisconsin Street.
"I was just looking to expand downtown," said Hahn. "I got a jump on it and it is truly turnkey and we won't have to spend a lot to get it going."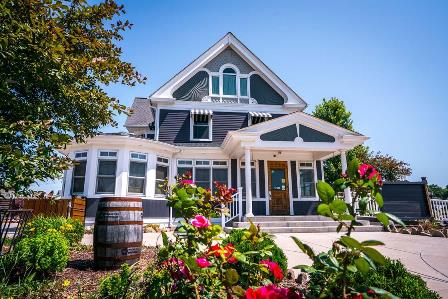 Hahn is familiar with the bar-and-restaurant industry as the current owner of The Garden Lounge, Boardroom, and The Inferno in downtown West Bend.
Hahn said his chef at The Inferno is classically trained in Italian cooking. "He ran Buca di Beppo in Milwaukee for 10 years so it could be a good fit," Hahn said.
As far as the menu is concerned, Hahn sees things remaining Italian but will try to push for a lunch crowd.  "We're going to have a special with burgers but I'm not 100% yet."
Hahn purchased the business and the building. An inventory check is happening Monday, March 15. "I was told everything comes with in the deal including furnishings, plates, everything," he said.
Questioned whether the name would change, Hahn said it would but it was too early to say what it would be.
That building has been through multiple changes since it was physically moved in 2009 from it's home on W. Washington Street.
Once in place on Wisconsin Street owners Melanie and Ray Schafer made it until 2011.  A civil suit was filed in April 2012 by Westbury Bank. Eventually the property went up for sale.
Kevin and Amy Zimmer eventually purchased the property. The Binkery was changed to Dublin's and business owner Todd Ceman ran the Irish establishment until early 2018.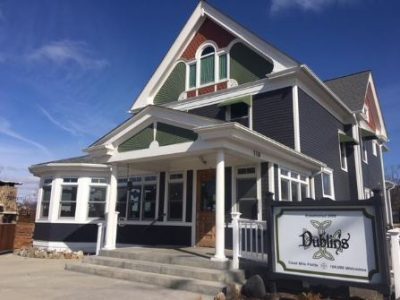 In July 2018, Bibinger's owner Travis Dowden announced Culaccino Bar + Italian Kitchen.
Pronounced cool-lah-chino, the modern Italian restaurant is the homegrown concept of Bibinger's owner Travis Dowden. Designed to deliver Italian-inspired, honest cooking, with an emphasis on using the highest quality ingredients, locally-sourced whenever possible.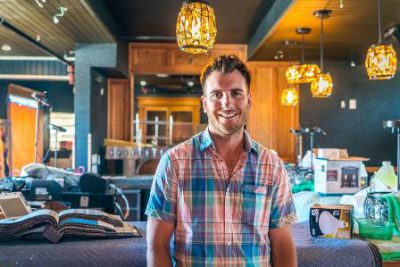 Located in the heart of West Bend (110 Wisconsin Street), the new Italian space will serve lunch and dinner six days a week; Monday's they will be closed. The menu will offer made-from-scratch pastas and sauces, wood-fired pizzas cooked to perfection in a stone oven, classic Italian dishes, as well as seasonal specials.
Hahn said opening his new business will hinge on acquiring the liquor license. That next licensing committee meeting is slated for April 5, 2021.
"Fully training a staff will take about a month and then getting a menu together… realistically we will be looking at early May for an open date," Hahn said.
The patio is one of the amenities that attracted Hahn to the property. "I'm going to see if we can get a path from the Eisenbahn State Trail to run to the patio… even if we have to build it ourselves," he said.
When Hahn learned the establishment was for sale he jumped on it immediately. "I really am interested in making the downtown a destination point," he said. "What we're doing is working. You can see other people are jumping in the mix too with old Grasshopper being sold and Foz's and that's the way I'm thinking about it.
"The more we get downtown the more we can flex employees between places."
Calls were placed to Travis Dowden regarding the final day for Culaccino's. Details will be posted when information is available.