May 25, 2018 – Kewaskum, WI – DACO Precision-Tool, 8565 US-45, in Kewaskum is preparing to announce the company is now 100% employee owned.
"We will be putting up two new signs on our building next week and celebrating our 100% employee ownership," said DACO General Manager Austin Weber.
DACO was founded in 1984 by two 50/50 partners Randy Weber and Lloyd Kanzenbach who decided to transition the company to employee owned.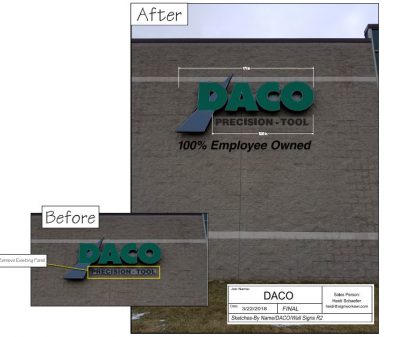 The sign install is scheduled for Tuesday, May 29 or Wednesday, May 30.
Signworks in Hartford helped with the layout and install.