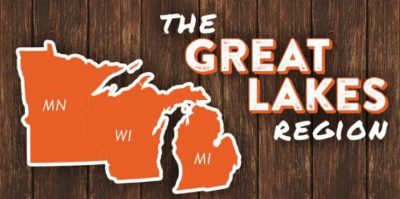 Oct. 17, 2018 – Slinger, WI – A rut activity prediction based on actual hunter data? Say it ain't so!  With plenty of Rut Predictions out there for every theory, we're excited to share with you one that's backed by actual hunter data in our third annual "Data-Driven State-by-State Rut Predictions."
Once again, Legendary Whitetails in Slinger has teamed up with the Quiver Hunting App to provide a groundbreaking analysis as to when you should really be hunting the rut in your area.  Using data from 2017 that was logged in the App by hunters across the country, we can accurately display the peak deer activity levels for each state.
If you believe the rut occurs at the same time every year (just take a peek at the QDMA data), this data should be gold, as peak activity should correlate with the timing of the rut!  It's no surprise that November is "THE MONTH" around the country, but the weekly differences on a state-by-state basis are intriguing.  Check out the results below and download the Quiver Hunting App for free so you can hunt smarter and help contribute to the aggregate data pool for years to come.
Click HERE to read the best days to hunt the rut in the Great Lakes Region.