The Hartford community remembers the generous spirit of Terry Lutz | By Samantha Sali
Oct. 17, 2018 – Hartford, WI – Neighbors in Hartford are singing the praises and saying goodbye to local philanthropist and former President of Signicast Terry Lutz.
Walter "Terry" Lutz died Friday, October 12, 2018 at the age of 78.
Former Hartford Mayor and current Director of the Chamber of Commerce Scott Henke said, "I'm going to miss Terry's generosity and warm heart. He's done so many things for the city…we are always indebted to him for those community donations."
In February 2013 Terry Lutz wrote his autobiography In Pursuit of Manufacturing Excellence – The Signicast Story. In the book Lutz relayed how he "transformed a small job shop on the outskirts of Milwaukee, Wisconsin, into the largest commercial investment casting company in the United States."
According to the book,
"Lutz grew up in Haddonfield, New Jersey and received a Bachelor of Science degree in Metallurgical Engineering from Lafayette College in Easton, Pennsylvania. After working many years at Haynes Stellite Company in Kokomo, Indiana, Lutz moved his family to Cedarburg in 1974 and joined Signicast as a General Manager in Brown Deer."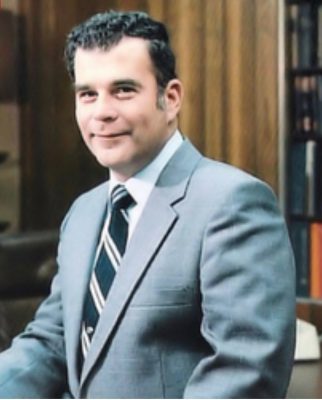 By 1978 Lutz was the President of Signicast and in 1981, purchased the company. He led the company from sales of $1 million and 30 employees in 1974 to $149 million in sales and 690 employees by 2012.

Lutz reluctantly sold Signicast in 2008 to The Pritzker Group but stayed on as president until retiring in 2012.
In early 2018, Signicast renamed its auditorium in honor of Lutz. This week Signicast released a statement on its website as a tribute to its former owners.
 "Terry Lutz contributed in many immeasurable ways to Signicast, the investment casting industry and to our local community. As visionary for the Signicast business we know today, it was his persistent way that revolutionized the industry. His drive, inquisitive nature, dedication to continuous flow manufacturing, use of automation and application of world class process engineering, opened new possibilities for the application of investment casting. Along the way he taught many others because of his own inquisitiveness and allowed them to expand their own careers in the process. After selling Signicast, he directed that same drive and passion toward donating both his time and financial resources in support of his local community. On behalf of all Signicast employees, our hearts and best wishes are with Terry's family and loved ones."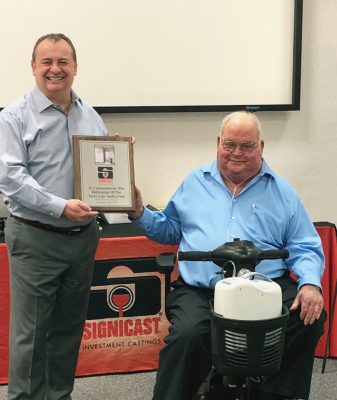 As Lutz made a significant impact on the growth and development of Signicast, his dedication to Washington County is equally noteworthy.
Creating the Lutz Family Foundation, Terry Lutz was a benefactor for high-profile landmarks in Hartford. His most noteworthy monetary gifts were to the Harford Recreation Center Signicast Family Pool, Schauer Arts Center, Jack Russell Memorial Library, the Chandelier Ballroom, and Veterans Memorial Aquatic Center.
In 2017, he also donated over $2 million to Waukesha County Technical College.
The Dean of Applied Technologies at Waukesha County Technical College, Mike Shiels, said Lutz was very involved in education.
"Terry had an incredible passion and vision for technical education and he really understood what it takes to deliver that quality education," said Shiels. "He was willing to make significant investments to ensure education could be delivered and could carry on for generations to come. While he was an employer at Signicast, he sent many apprentices to us and hired many of our graduates. He will be missed and it was an honor to have known him."
Michele Price, Executive Director of the Chandelier Ballroom, said Lutz had always been a huge supporter of the Ballroom and all of the projects through the years.
"I feel as though the Ballroom would not be standing here today without Terry's support," Price said. "His generous spirit is like nothing I've ever seen. He was so successful in life, paid it forward, and to be around a person like him was really special. He's an amazing man and I'm so proud to have known him and been able to be a part of the wonderful things he's done for the city."
Hartford Park and Recreation Director Mike Herman said Lutz was extremely generous and quick to step forward to make the community a great place to live.
"One of the first major gifts he made was in 1999 when we were building the Hartford Recreation Center," said Herman. "He gifted the Signicast Family Aquatic Center. Terry and his wife were also our honorary campaign chairs for raising money for the Veterans Memorial Aquatic Center. They made a major donation of $1.5 million and inspired the community to step forward; we ended up raising $2.3 million. It was a pleasure working with Terry and his wife through the campaign."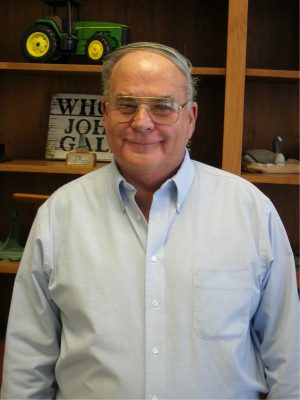 Click HERE for a full obituary for Terry Lutz. Please keep the Lutz family in your thoughts and prayers.
Visitation is Thursday, Oct. 18, 2018 from 4 p.m. to 7 p.m. at the Chandelier Ballroom (150 Jefferson Ave. Hartford, WI 53027). In lieu of flowers please donate to the Hartford Boys and Girls Club or to the Washington County Humane Society.
Photos courtesy Signacast  and terrylutz.net