Day 1 on the MS Run the US | By Tabetha Wolfe
April 16, 2019 – West Bend, WI –  Tabetha Wolfe of West Bend is helping bring awareness to multiple sclerosis (MS) via the MS Run the US. "The run is dedicated to raising awareness and funds to support multiple sclerosis (MS) research, while also supporting those living with disability due to MS," said Wolfe.
On Monday, April 15, Wolfe started Segment 2 of the MS Run the US relay across America. She will be running a marathon a day for eight days (204 miles) from Barstow, CA to Las Vegas, NV.
Below is a story from Wolfe about her first day on the road.  Click HERE to read more about her motivation to take part in MS Run the US.
Day 1✔ 28. 25 miles down! It was an amazing day and so blessed to have family with me at the start, especially my mother-in-law Betty. She is one of the reasons I am running 204 miles.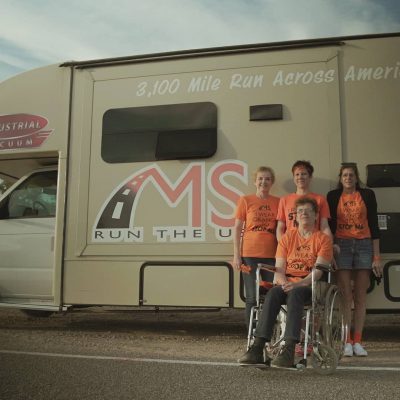 I will get see my cousin Kelly at the finish in Vegas.
Today's start was a humbling experience as we took pictures, and I hugged everyone goodbye.  I reflected on my why and it calmed all the uncertainty. Then I was off…maybe a bit fast but settled into a good pace.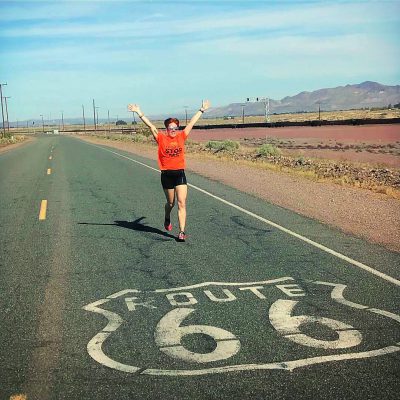 As I ran along Route 66 I wondered what it was like back in the heyday. It was an amazing experience to be on such a historic road.
Now for the three R's rest, recovery and relaxation. By the way, ice baths are amazing!
Stay tuned as Tabetha will be filing regular updates about her 204-mile journey. If you want to help support MS click HERE