Day 6 on the MS Run the US | By Tabetha Wolfe
April 21, 2019 – West Bend, WI – Tabetha Wolfe of West Bend is helping bring awareness to multiple sclerosis (MS) via the MS Run the US. "The run is dedicated to raising awareness and funds to support multiple sclerosis (MS) research, while also supporting those living with disability due to MS," said Wolfe.
On Monday, April 15, Wolfe started Segment 2 of the MS Run the US relay across America. She will be running a marathon a day for eight days (204 miles) from Barstow, CA to Las Vegas, NV.
Below is a story from Wolfe about her sixth day on the road.  Click HERE to read more about her motivation to take part in MS Run the US.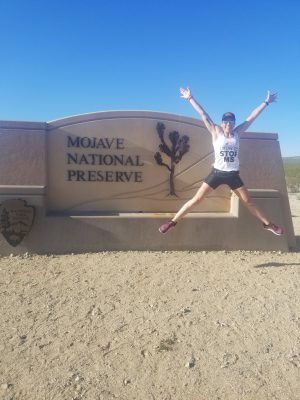 Day 6✔ another 28 miles down for 168.8 total
Well I made it out of the Majave National Preserve alive.
I had some great company today from my husband and my brother. We started out downhill on paved roads, then we hit some off-road desert trails. That was quite the change after 140 road miles, but it was a lot of fun. The miles flew by and I even forgot about how sore my feet are for a while.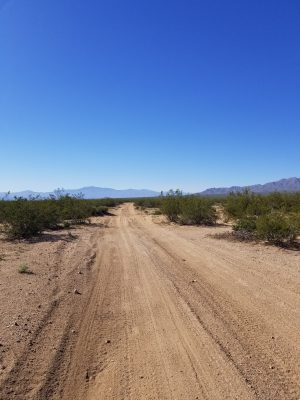 We ran by a giant solar panel field (sorry forgot to take a picture). I have never seen something like that, it looked like a black sea.
I finally seen some wildlife besides birds. The lizards were popping up out of the sand in front of us, scared me the first time it happened. We saw a few jack rabbits, which have some of the longest ears and boy are they fast. We even seen a herd of donkeys.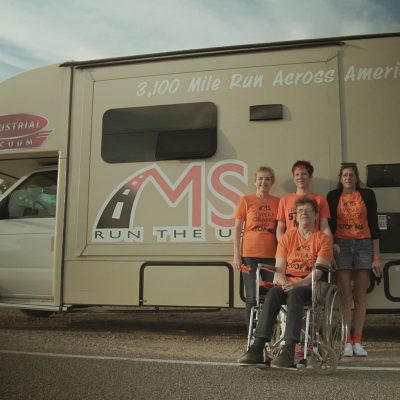 As we ran into Primm we made a detour to Whiskey Pete's Hotel & Casino where family was waiting to cheer us on. It was so great to see everyone decked out in orange and wearing their MS Run the US shirts. My mother-in-law has a flag attached to her wheelchair that says Run Tab Run.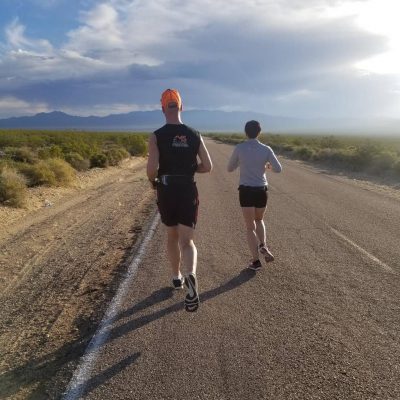 It really hit me hard and made every mile I covered so far just that more meaningful and I am completely humbled by everything. 🧡After some pictures and hugs I continued on my way to hit the rest of the 28 miles. Hearing them cheer as I left made the last six miles fly by.
Until tomorrow. Thank you to everyone for the words of encouragement through the week and thank you for helping me make this invisible disease VISIBLE! 🧡
Tabetha is filing regular updates about her 204-mile journey. If you want to help support MS click HERE