April 5, 2019 – Washington Co., WI – Tabetha Wolfe of West Bend is helping bring awareness to multiple sclerosis (MS) via the MS Run the US. "The run is dedicated to raising awareness and funds to support multiple sclerosis (MS) research, while also supporting those living with disability due to MS," said Wolfe.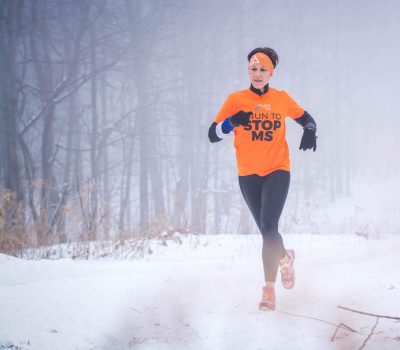 The running events focus on promoting a healthy lifestyle while inspiring individuals to maximize their capabilities and become more active to help those in need.
The MS Run the US- Relay is an annual 3,260-mile relay run across America for multiple sclerosis.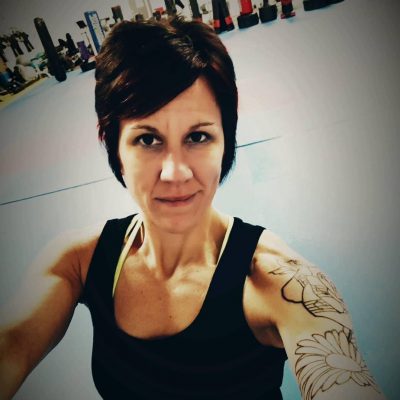 Tabetha Wolfe's story is below

I was selected from a pool of runners to run Segment 2 of the MS Run the US relay across America. So, in April, I will be running a marathon a day for eight days (204 miles) from Barstow, CA to Las Vegas, NV in honor of my mother-in-law Betty and my cousin Kelly whom both suffer from Multiple Sclerosis (MS) and all others suffering from MS.

I began running and completing obstacle course races following a lifestyle change in 2015, where I have completed numerous races ranging from a 5K to a 50K.

I landed a few podium spots…most notably the Husar's Diamond Dash in 2018. I love the medals, t-shirts, and the occasional beer, but I wanted to put my passion for running to use in a way that could make a difference in my community.

I saw a post last year on Facebook; a friend was looking for donations. She was running Segment 14, of MS Run the US.

After contacting her and doing research on my own, I quickly became intrigued by what this relay was about, and I knew it was my calling. As soon as I saw their post about accepting applications for 2019 ultra-runners, I filled one out and sent it in. In August of 2018 I was contacted to set up an interview to become an ultra-runner and I was super excited, but also shocked they chose me.

After I interviewed with Ashely, I felt great about the organization and the journey that awaited. After what seemed like an eternity, I received my acceptance letter to be an ultra-runner and run Segment 2. I quickly realized my segment began in April and that was only seven months away. I have been training and running races since my acceptance.

I have had my ups and downs during the training process, but I try to stay positive. This run wasn't so much a goal to complete but a way for me to use what I love to honor those I love.

It is for my mother-in-law, my cousin, friends, and 2.2 million people living with MS.

The Relay begins each year mid-April in Santa Monica, CA and finishes mid-August in New York, NY. Relay runners are selected via an online application process; each person participates as an individual segment runner as a part of the Ultra Relay team.
To participate each runner commits to fundraising $10,000 over 10 months and to running approximately 160-miles over six consecutive days during his or her assigned Relay segment.
There are 19 segments total in the relay spanning from California to New York. Once selected each runner spends months training and fundraising before the event as they prepare to devote one week on the road with the nonprofit while completing their segment's miles.
Each runner's section is logistically coordinated back-to-back as a part of the collective team effort to run 3,100-miles over the duration of 4.5 months.
Stay tuned as Tabetha will be filing regular updates about her 204-mile journey. If you want to help support MS click HERE