Day 8 on the MS Run the US | By Tabetha Wolfe
April 23, 2019 – West Bend, WI – Tabetha Wolfe of West Bend is helping bring awareness to multiple sclerosis (MS) via the MS Run the US. "The run is dedicated to raising awareness and funds to support multiple sclerosis (MS) research, while also supporting those living with disability due to MS," said Wolfe.
On Monday, April 15, Wolfe started Segment 2 of the MS Run the US relay across America. On Monday, April 22 she completed a marathon a day, running for eight days (204 miles) from Barstow, CA to Las Vegas, NV.
Below is a story from Wolfe about her final day on the road.  Click HERE to read more about her motivation to take part in MS Run the US.
Day 8✔ 205 miles completed.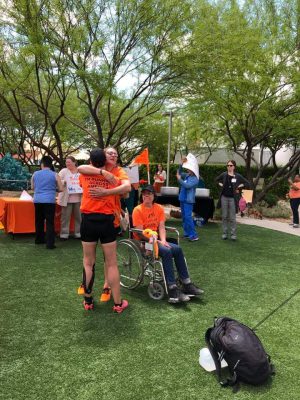 Today was full of emotions. It did not go as planned, I was not able to run at all again, so instead of giving myself a pity party I laced up shoes and hit the pavement.
I had my husband and brother by my side to get me across the finish line. They stayed a few steps behind letting me walk and reflect on the last seven days. It has be a journey I will never forget and I am truly honored to be apart something much larger than just myself.
My segment is just one of 19. Each person has their own WHY! This will continue until August as there are 17 more segments. I hope you follow the other runners journeys as well.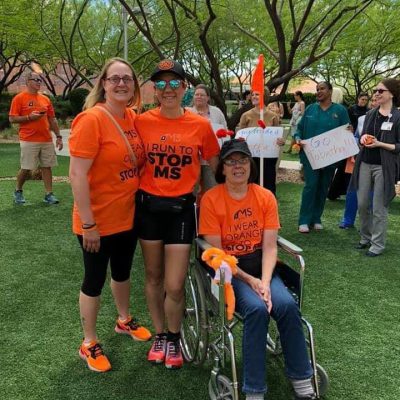 Having so much support at the finish line today was more than I could have asked for. Seeing my mother-in-law and my cousin Kelly made everything I endured the last seven days completely worth it. I love them both so much and extremely honored they could be there to see me finish and I know it meant a lot to them.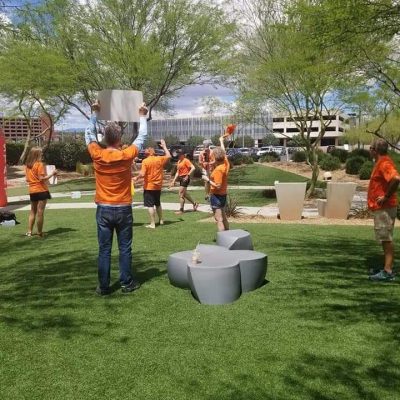 Thank you to all my family that came to support me!!🧡 Thank you Lou Ruvo Center for Brain Health for hosting the finish!
Thank you to my road crew Peter and Will, they were amazing, I will miss you both!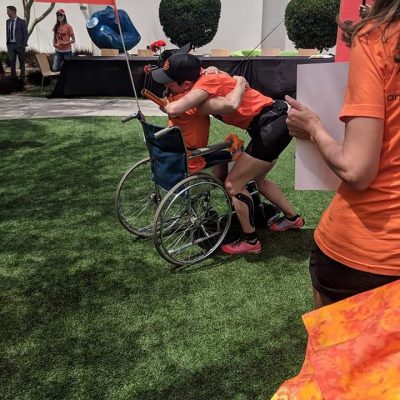 Thank you to MS Run the US for giving the opportunity to run Segment 2 and help bring awareness to MS. Thank you to all my family and friends that have supported me on this entire journey.
This part of my journey is complete, but the journey to make this invisible disease VISIBLE will continue. 🧡🧡