March 12, 2020 – Lomira, WI – The Dodge County Sheriff's Office and the Lomira Police Department are jointly issuing this updated press release regarding the death that occurred on Friday, March 6, 2020 in the Village of Lomira.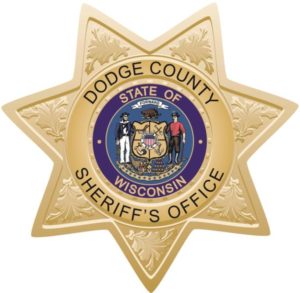 A 3-year-old male child was found deceased at 725 Railroad Avenue, in the Village of Lomira.  Our agencies have launched an extensive investigation into this case as the autopsy revealed that the death was not of natural causes.  Due to the circumstances of this case and in consultation with the Dodge County District Attorney, we are not releasing the name of the child.
Our investigation continues and we are able to release that the mother of the child, Jamie Hildebrandt, 32, of Lomira was arrested and booked into the jail on a charge of Child Neglect Causing Death.  The father of the child, Frank Pleester, Jr., 33, of Lomira has been taken into custody on a probation hold through the Wisconsin Department of Corrections and has not been charged at this time in the case.  Two other children have been removed from the home by Dodge County Human Services for their protection and they are safe.
This investigation will continue into the coming weeks as we continue to follow up on information pertinent to the case.  There will be no additional information released in this case by the sheriff's office while the case is pending and we will refer the public to review any future criminal complaints that are issued by the courts as they become available.
Sheriff Dale Schmidt says that cases of this magnitude involving children are always difficult for everyone involved and as a result leave lasting impacts on all family members, first responders and investigators.  We have provided our agency Chaplain to the family and we have provided our peer support team to the first responders and investigators as necessary.
Original Release
At 6:55 PM on Friday, March 6, 2020, the Dodge County Sheriff's Office receive a 911 call of a deceased 3-year-old child at 725 Railroad Avenue in the Village of Lomira.  The Lomira Police Department and the Dodge County Sheriff's Office responded to the scene and requested the Dodge County Medical Examiner respond because of the death.
The Lomira Police Department and the Dodge County Sheriff's Office are jointly conducting this death investigation with the assistance of the Wisconsin State Patrol and the Wisconsin State Crime Lab.  At this time, we are not able to release any details of the incident, as it is an active and ongoing investigation.