Denim Day Paint Night in Hartford | By Samantha Sali
March 29, 2019 – Hartford, WI – On Wednesday, April 3, join neighbors in Hartford in painting inspirational messages on pairs of old jeans in preparation for Denim Day.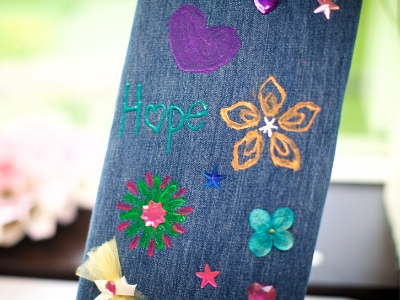 Denim Day, a worldwide campaign to raise awareness for rape and sexual assault, has been Deb Holtan's passion the past five years.
Holtan, Executive Director of the Medical Center Foundation of Hartford (MCF), has organized and led Denim Day with the help of MCF and various businesses within the Hartford community. Denim Day Paint Night has been hosted previously by Faith and Giggles, Creative License, and within Aurora Hospital.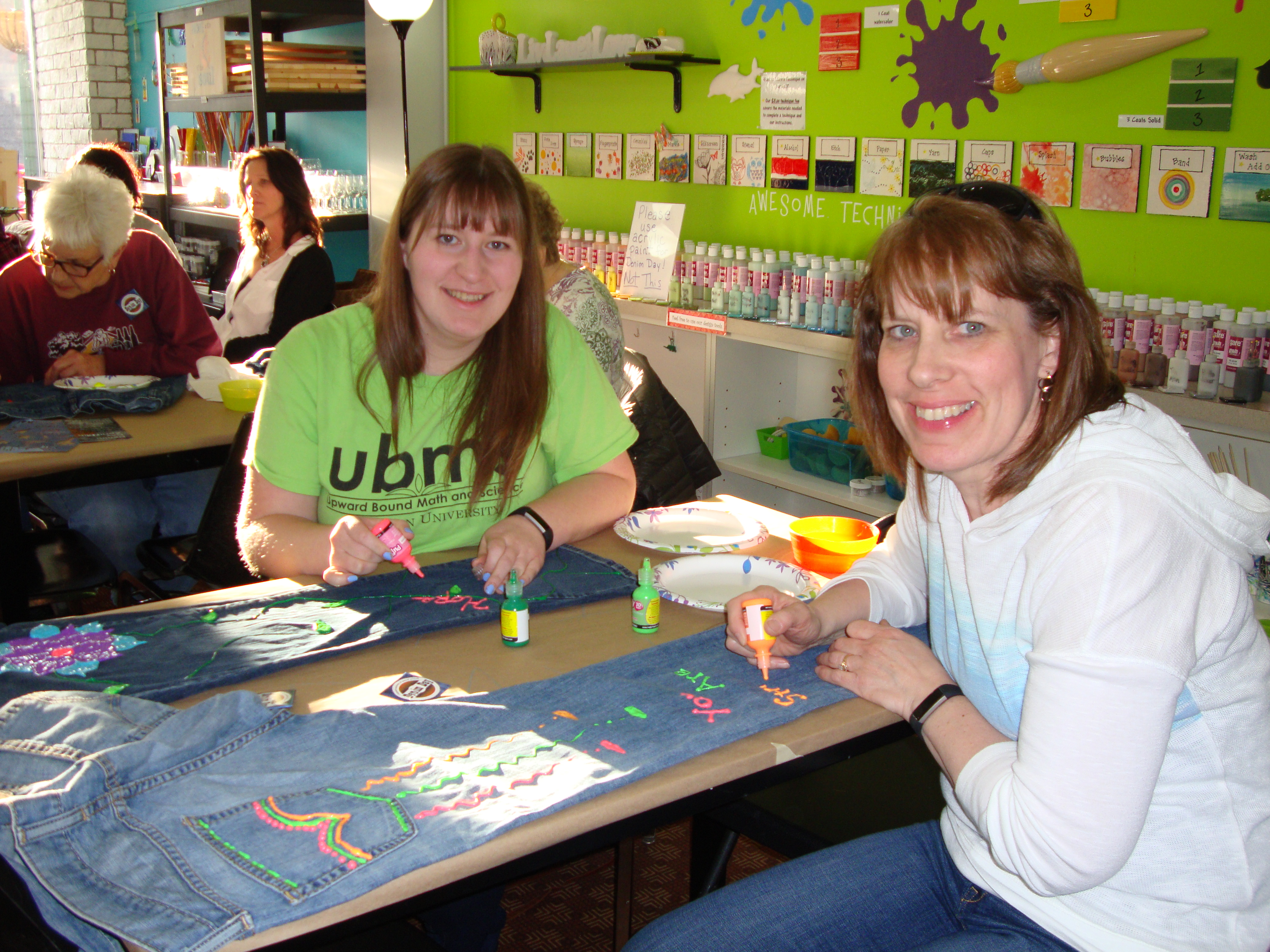 The jeans will be painted April 3, at 6 p.m. – 8 p.m. at Faith and Giggles, 42 N Main Street in Hartford.
The painted jeans will then be taken to the Medical Center Foundation of Hartford's annual dinner. "The jean will be hanging from the Hartford Golf Club Ceiling; very powerful and moving," said Holtan. "We actually have people who want to buy the jeans and we also take a few pairs and stretch them over canvas to make denim art."
After the annual dinner the jeans will be hung from April 11 to April 30 by Hartford City Administration. "This is the first year that we are working with the city administration to put the jeans outside on the downtown flagpoles," said Holtan. "So when they are seen, people in the community are reminded or encouraged to give donations to or support a victim of sexual assault or domestic violence."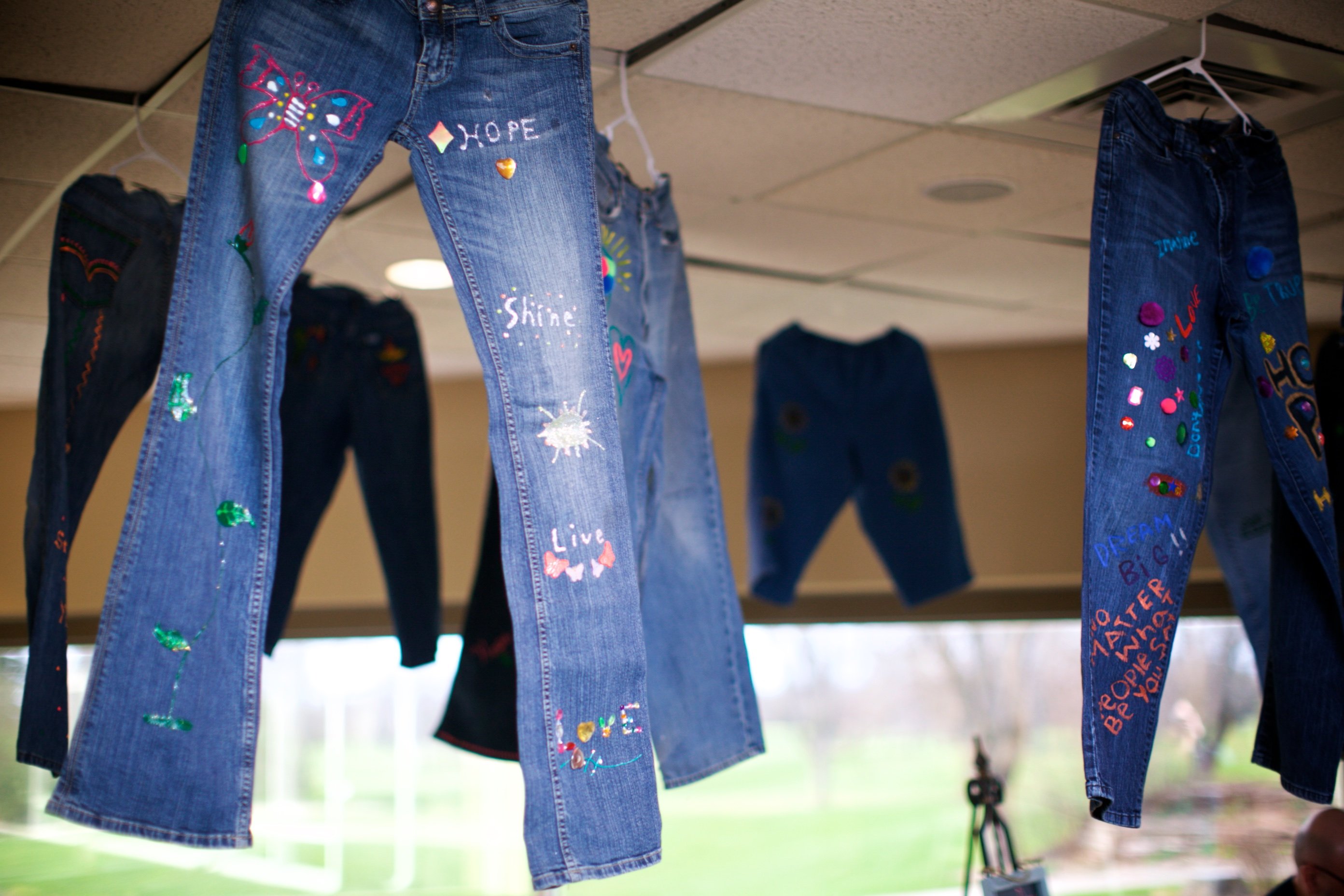 Friends Inc., Washington County's resource for domestic violence and sexual assault, is leading Denim Day in West Bend and Holtan hopes Denim Day can continue to grow in Washington County. "We are just trying to get more people involved and to realize the need of support that's out there," she said.
In addition to leading Denim Day, Holtan is also a sexual assault victim advocate for Friends Inc., meeting sexual assault victims who arrive at the hospital to offer emotional support during medical exams, as well as providing information on community resources.
Funds collected from this event go to the education of nurses in Hartford Aurora and Froedtert West Bend. They are specially trained, SANE nurses (Sexual Assault Nurse Examiner).
"We can't do this work alone and it's really quite obvious there are a number of people who need our help," Holtan said. "So we really appreciate everyone's participation and we are local, so everything given to this foundation stays local."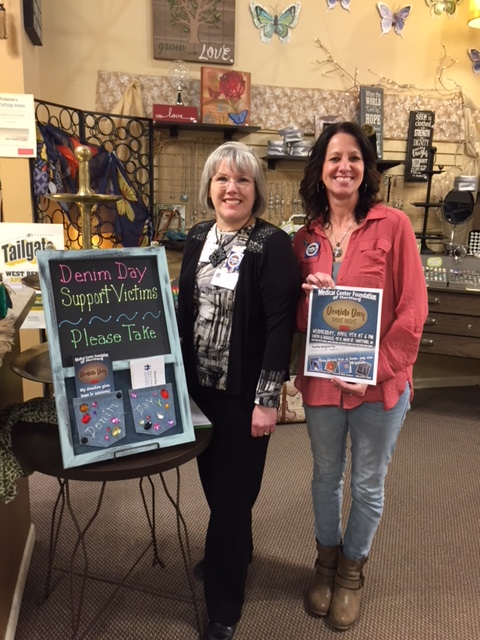 "We're excited and honored to host this fun and necessary event that supports victims and survivors or domestic and sexual abuse, and are thrilled the City of Hartford will be displaying these jeans throughout the downtown," said Wendy Smith, owner of Faith and Giggles. "Everyone knows someone who's been affected by this type of abuse, therefore it does affect us all and everyone should contribute in some way; whether it's donating to the Medical Center Foundation of Hartford…Friends, Inc. in West Bend, or participating in events like Denim Day Paint Night that support these organizations…everyone can do something and we're proud to have that opportunity to do so."
Denim Day Paint Night is April 3, at 6 p.m. – 8 p.m. at Faith and Giggles. All materials are provided, including jeans and refreshments, but you can bring your own pair of jeans if you like.
The cost of the event is $10.
Modern Woodman is matching funds. Call 262-670-7568 to reserve your spot.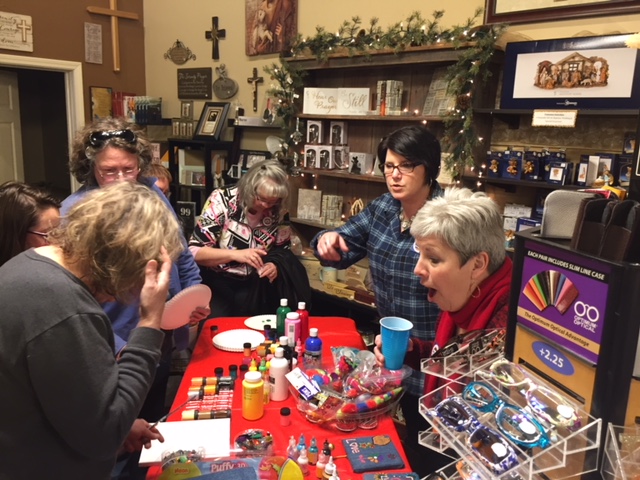 The official Denim Day campaign is Wednesday, April 24 and you can read what motivated the fundraising and awareness campaign by clicking HERE.
Photos courtesy Deb Holtan and Wendy Smith.