West Bend, WI – Designs for a fresh Advanced Focus Eye Health Care will go before the West Bend Plan Commission on May 2, 2023. The new look comes on the heels of a devastating fire September 29, 2022, when seven area fire departments responded to 1100 N. Main Street in West Bend, WI.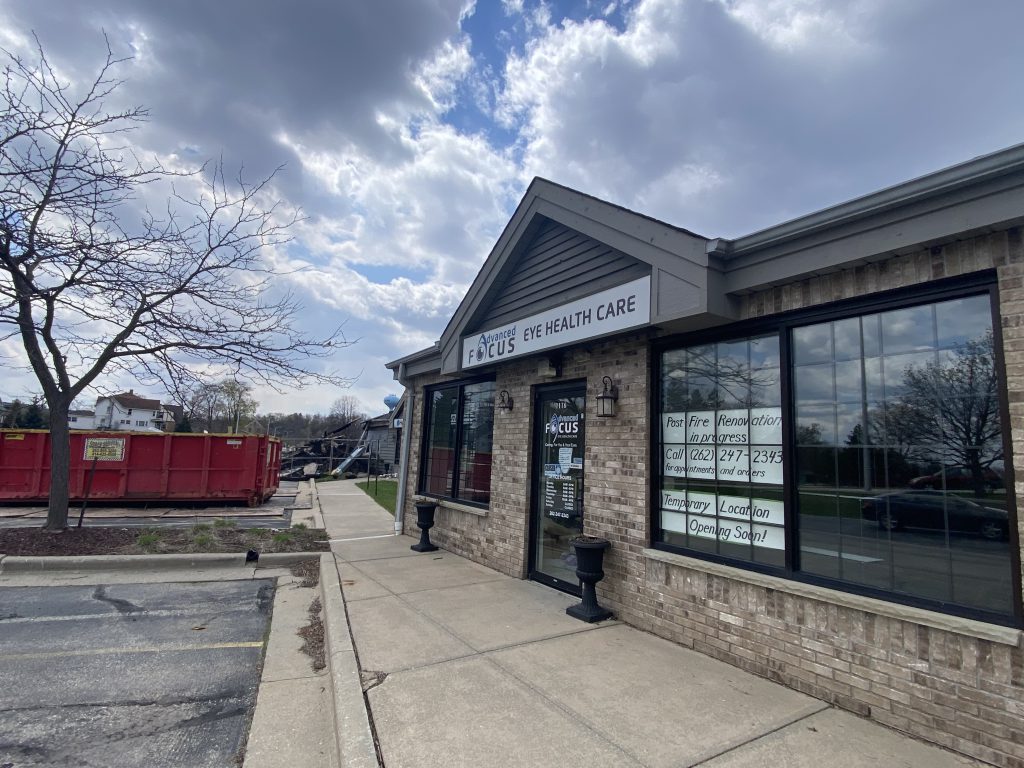 Dr. Michael Bardenwerper owns the building and Advanced Focus Eye Health Care.
Click HERE to SUBSCRIBE to FREE local news at
Bardenwerper worked with American Companies on a design. "Basically, we're going to remove some of the dormers, put up new gray siding, have black colored shingles, and the peak will be painted the same black trim," he said.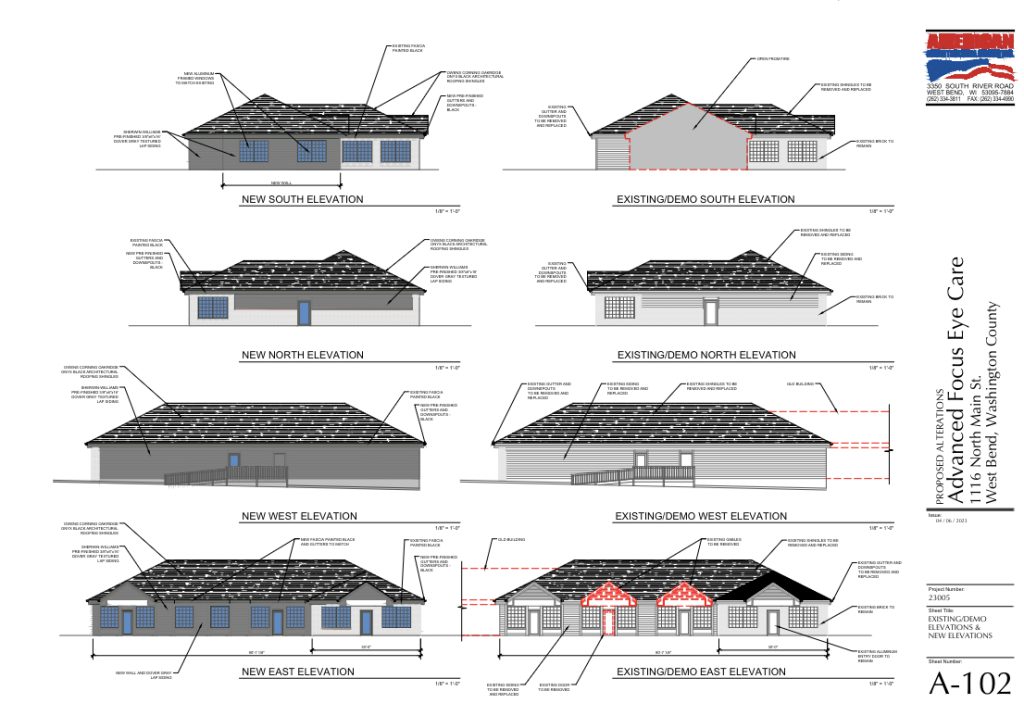 The building will feature three separate office suites. Bardenwerper said he will move from the north endcap to the center office. The two other suites he will have open to lease.
Bardenwerper's previous tenants indicated they will not be returning.
The building sat empty since the fire in September 2022 as Bardenwerper waited for an investigation and then move forward with an insurance settlement.
Earlier this week Bardenwerper was told little more than the investigation had closed.
"They said they had a meeting about it, and they literally just phrase it as both insurances have decided to withdraw their investigation," he said. "So that, basically I can proceed but no determination of cause will be found."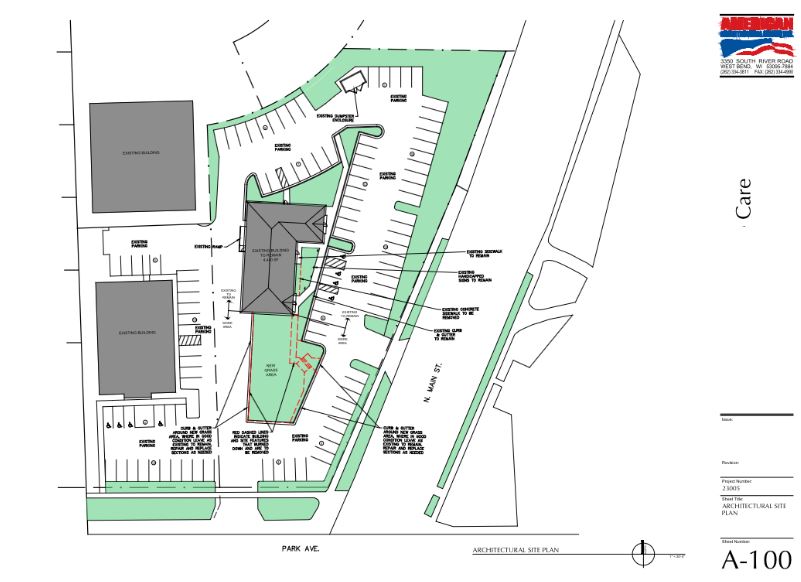 "Ultimately I'm left with the decision of what can I afford, and the reality is the insurance total limit does not cover the entirety of the building by a few $100,000," he said. "So, I'm told by my accountant and basically everyone around me that I have no choice but to basically maintain what is still standing."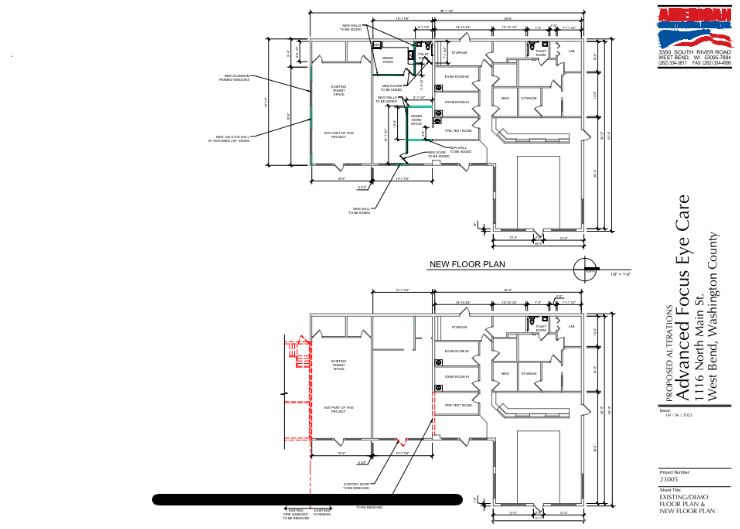 "I can only pray there is no further delay particularly given that I am more so remodeling my existing space and not truly building anything new; only fixing what is still standing," he said.
"It is sad to even look at a drawing that doesn't include the Braising Pan. I can only imagine the apparent void mentally and physically when it is filled in as proposed."
Cleanup of the site is expected to begin this week as gas is shut off.
Bardenwerper called Braising Pan restaurant owner Heather Ford. "Her own insurance had not yet told her that their investigation was withdrawn," he said. "So, she got the shocking news about that, in addition to the fact the building policy is short of replacing everything in its entirety. So, it's been a pretty horrible situation, to be honest."
During the past few months Bardenwerper operated out of a space on Highway 60 in Jackson.  He praised his clients for making the drive and sticking with him.
"All along I've simply wanted to return 'home' asap," said Bardenwerper. "It has been a long-drawn-out process that has at times, seemingly lacked some basic logic and a feeling of doing what is just the right thing. I never like to be a part of those situations when I have a choice and it has been difficult and frustrating to be a part of thus far. I'm hoping the remaining steps to getting home' are smooth sailing."
Tuesday's Plan Commission meeting begins at 6 p.m. in the council chambers at City Hall. The meeting is open to the public.
Below is the original fire story from September 29, 2022. 
The call came in just after 1:14 a.m. and Ford rushed to her restaurant on the corner of Park Avenue in West Bend. Her employees responded as well, with children in tow as they were met by a brutal picture of flames, fire, smoke, and despair.
"We closed at 2 p.m. on Wednesday," said Ford. "We know the fire was in two parts of the restaurant and the FD said this was not an easy task because it was a well-constructed building with cement block, nooks and crannies, and double walls."
Ford moved into the building about 12 years ago on October 10, 2010.
"I want to thank every firefighter who came and worked tirelessly for four hours straight," she said. "They did all they could do.
"The support from the community has been overwhelming… I don't know what anyone can do. I haven't processed that myself yet."
West Bend Fire Department Captain Kenny Asselin said the initial call came from the cleaning person who is on scene to clean the restaurant.
The caller evacuated the building and West Bend Fire Department was on scene within six minutes of receiving the call.
Click HERE to watch firefighters battle the fire at Braising Pan
Jackson Fire Department also responded with a fire engine and chief officer.
West Bend fire fighters made an interior attack on the fire in the basement, conditions rapidly deteriorated and forced firefighters to exit the building and fight the fire from the exterior.
At 1:38 a.m. the alarm was upgraded to the box level; fire fighters from five departments responded including Allenton, Fillmore, Grafton, Kewaskum, Newburg, and Slinger.
The department of public works brought in a backhoe to tear down the structure to gain access to the areas still burning.
There is damage to the three adjoining units in the building and the restaurant area is a total loss.  The building did not have a fire sprinkler system. The fire is under investigation by the West Bend Fire Department in West Bend Police.