Designs released for Cultural Campus just south of Museum of Wisconsin Art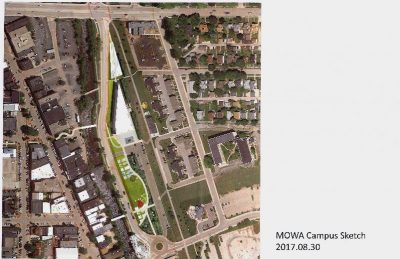 August 30, 2017 – West Bend, WI – During the Sept. 5 West Bend Plan Commission meeting there will be discussion for a Cultural Campus located on the two acres of vacant land just to the south of the Museum of Wisconsin Art.
Sketches of the campus are courtesy the Museum of Wisconsin Art. Some of the plants for the area on Veterans Avenue and Water Street included in the design are white oak, flowering pear, sugar maple, hydrangea beds and an aspen grove.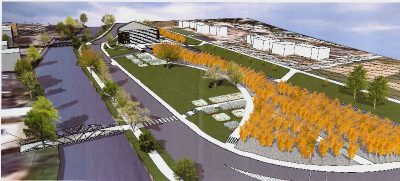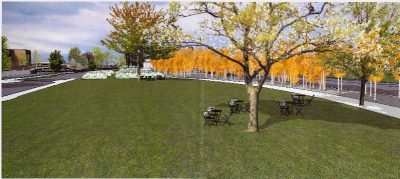 There will be lit railings, a translucent glass screen wall, and expanded parking.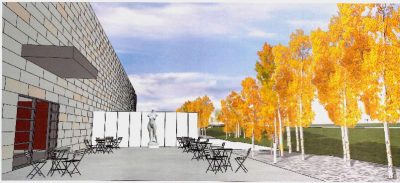 The Plan Commission meeting gets underway at 6 p.m. in the council chambers at City Hall on Tuesday.  Other items on the agenda include the review of a proposed Kwik Trip on the corner of Decorah and Main Street. Click HERE to read that story.