October 1, 2019 – West Bend, WI – Plans will be reviewed tonight for a new 68-suite hotel and an office building to be located at the corner of E. Water Street and S. Forest Avenue in downtown West Bend.
The development is one of five items to be addressed by the West Bend Plan Commission on Tuesday, Oct. 1.
Initial hotel and office designs by Adam Hertel of American Architectural Group, are below.
The parcel for the development is the former Gehl Co. property across the street from the new West Bend Medical and kitty corner to Culaccino Bar + Italian Kitchen. The site is south of the Museum of Wisconsin Art and to the east of the Eisenbahn State trail. West Bend Transit is across the street on S. Forest Avenue to the east.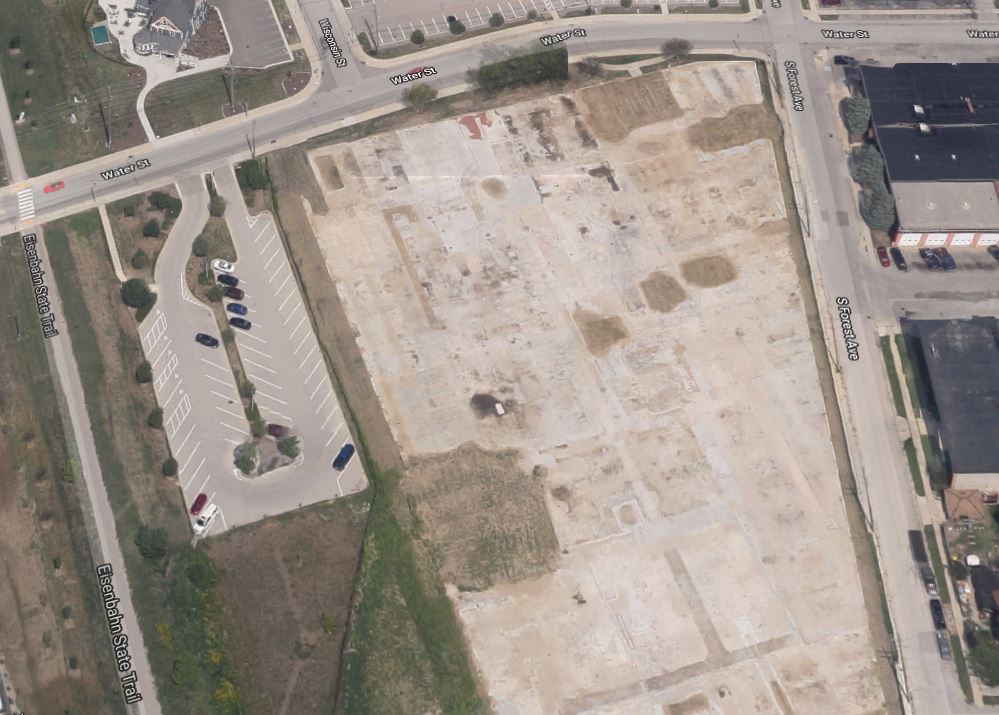 The 3-story hotel, Towne Place Suites Marriott, will be 15,244-square feet; it will feature a pool and include a pair of driveways off S. Forest Avenue and the other on E. Water Street. There will be 153 standard parking and 8 barrier-free parking stalls.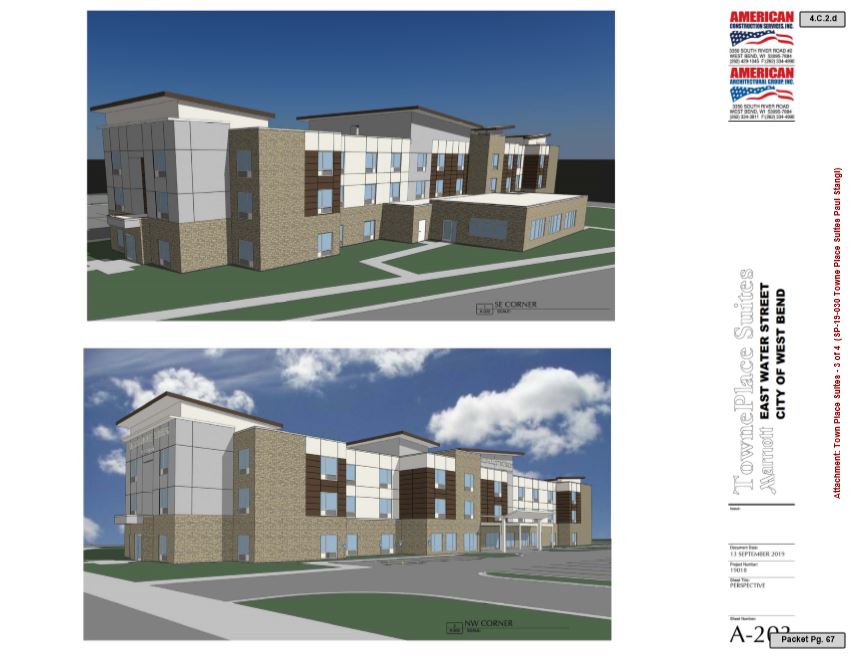 One of the entrances off S. Water Street will lead to a parking lot which will be in the middle of the entrance to the hotel and, to the west, will be the entrance to the Water Street Office Building.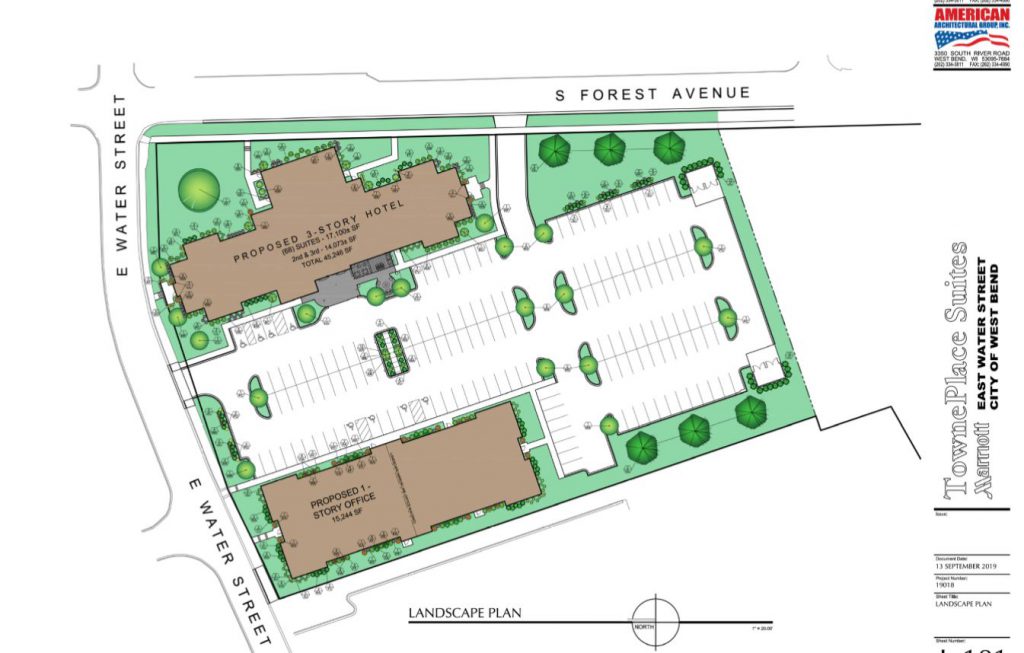 The Water Street Office Building will be a single story structure and it will share the parking lot with the hotel.
Both developments are being proposed by Paul Stangl, RAFRAD, LLC, of Germantown.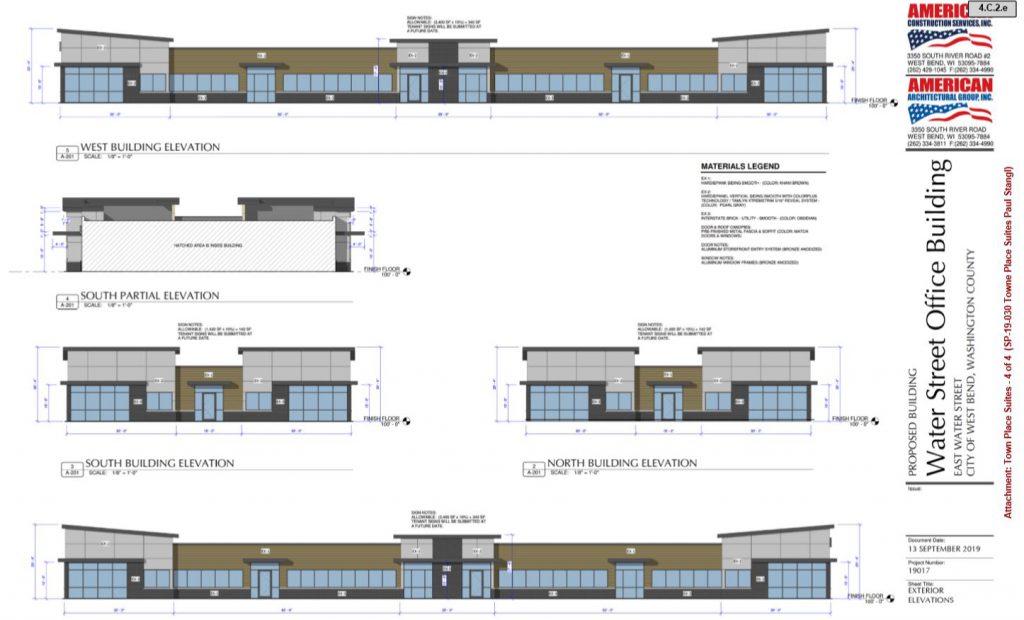 Tuesday's Plan Commission meeting starts at 6 p.m. in the council chambers at West Bend City Hall, 1115 S. Main Street.
The meeting is open to the public.  Click HERE to see the complete agenda.
On a side note: The proposed hotel and office building are on the front end (Water Street) of the former Gehl Company lot. On the back end is a proposed active senior living complex. That facility will be 5-to-6 stories and is being proposed by RNT Development of Minnesota.