Despite Weather, Wildcats Golf Team Excels
UW-WC golf season has been in full swing with a few setbacks due to weather causing cancellations and rescheduling.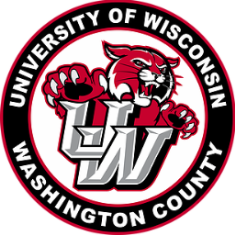 The UW-WC Wildcats Golf Team once again showed they are a team to contend with this year by finishing second behind UW Sheboygan in the Wombat Invite held at The Bull at Pinehurst Farms. In conditions so extreme the Invite was shortened to 9 holes, the Wildcat Golf Team was paced by Adam Butler, followed by Kevin Albrecht, Nikki Differt, and Mitch Saari.
"We talked, they're putting up competitive scores, but not their best yet.  We're improving and should challenge for 2nd straight title by the end of this year." Coach John Minz said.
According to Minz, the team will play in just 2 more invites this year – Thursday, September 22 at Iron Wood – UW Waukesha and Thursday September 29 at Rolling Meadows – UW Fond Du Lac. They'll move on to State at Mascoutin Country Club on October 2nd & 3rd.