Teen found hiding in woods and man sought after chase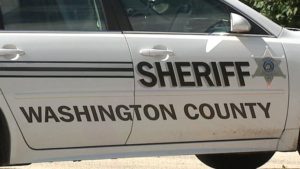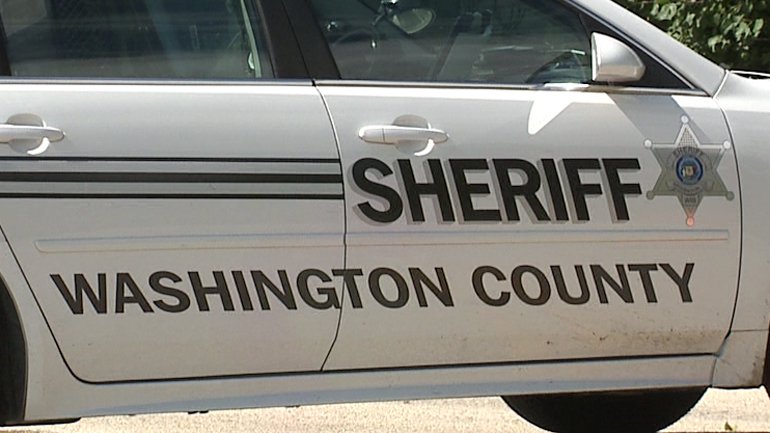 Subject lying in the ditch with a knife:
An off duty police officer caught motion in the ditch line of Cty Tk NN and Cty Tk M on 9/19/16 at 12:02 am while driving by.    The subject was holding a knife as the officer approached him, but dropped it immediately when told to do so.  Upon the deputy's arrival, the subject was calm and compliant.  The subject was identified as a local 14 year old that had a disagreement with his parents earlier in the day and decided to go sleep in the woods for a day or two. He had the knife with him for protection from any animals he may have encountered rather than harming himself or anyone else. He was taken home and reunited with his parents who had been sleeping when the juvenile left.
 Assist Police Agency
 A Washington County Sheriff's deputy, his squad car, and one pedestrian were nearly struck by a fleeing subject's vehicle in connection to a domestic abuse investigation. The incident occurred in the Village of Kewaskum on Saturday, September 17 at 8:40 p.m.  A deputy was assisting the Kewaskum Police Department in an attempt to locate a 40-year-old City of Fond du Lac man that was allegedly involved in a domestic altercation the previous evening.   The suspect, and his vehicle, were eventually located at the dead end of Clinton Street.  As the Kewaskum Police Officer approached the suspect vehicle, the operator turned on his headlights and began to drive towards the deputy that was parked in the middle of the roadway.
The deputy immediately turned on his emergency lights at which time the vehicle accelerated towards him at a speed that was excessive for the residential area.  The deputy reported that the vehicle came within feet of striking his squad.  The deputy activated his siren and began to pursue as he observed the suspect speed through the intersection of Clinton Street. and Brooklane Drive.
As the vehicle speed through the intersection the deputy noted one pedestrian, that was standing in the crosswalk, was nearly hit and there was at least one other individual standing on the curb that was also put into danger.  The vehicle fled through the residential area and eventually it was determined the operator fled west on STH 28.  The deputy lost sight of him in the residential area but the description was passed onto the State Patrol as the suspect was known to reside in Fond du Lac.  A Wisconsin State Trooper located the suspect northbound on STH 175 from STH 28 in Dodge County.  The suspect eventually made his way out to I41 near STH 151 and was traveling at speeds in excess of 100 mph at which time the State Patrol terminated the pursuit.  The subject, who is known to police, had formerly made threats to harm law enforcement and enforcement is pending.