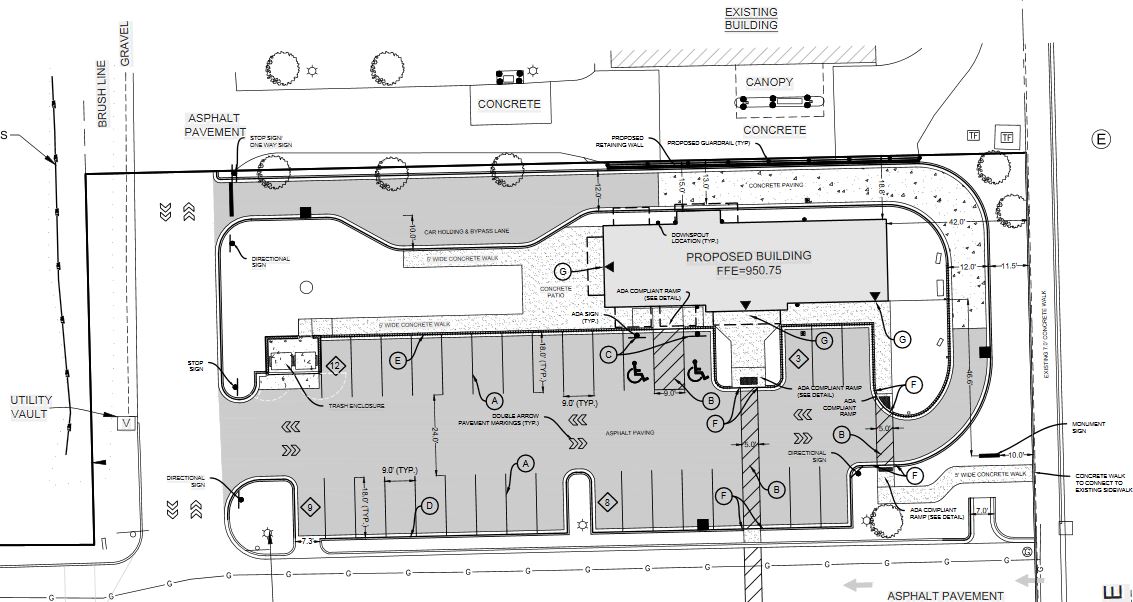 Nov. 1, 2016 – West Bend, WI – The West Bend Plan Commission will review a site plan during its meeting tonight of the proposed development of a 2,115-square-foot Starbucks restaurant store located within the Sendik's West Bend Plaza, 210-280 N. 18th Avenue, and south of 1811 W. Washington Street.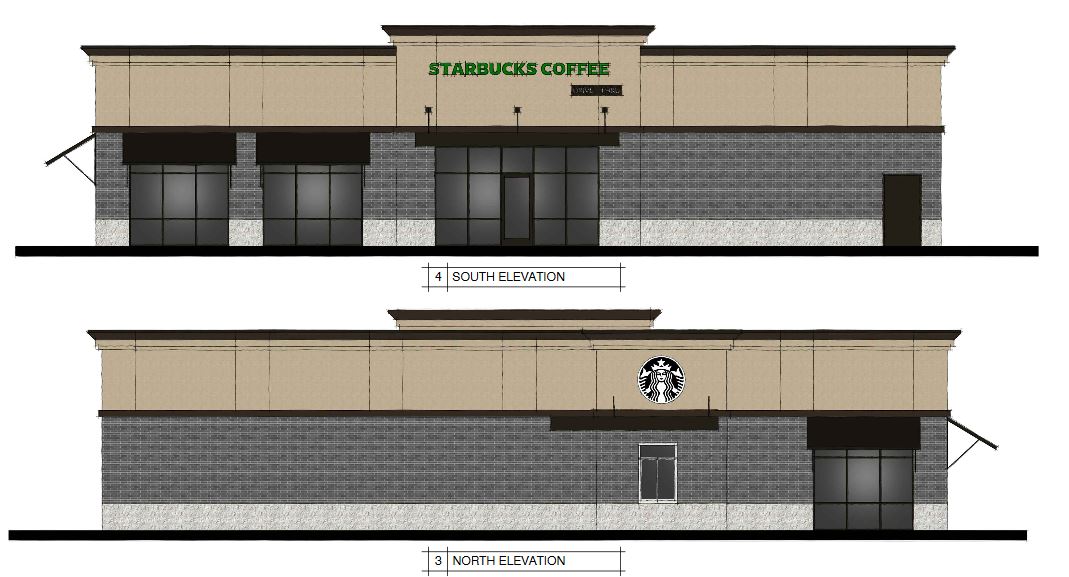 The plan includes 32 parking stalls, a drive thru, and concrete patio to the west of the store.
The Starbucks would be located in an empty lot to the north of Sendik's and to the south of the bank.
This would be the third Starbucks in West Bend as a second Starbucks would be located inside the new Meijer grocery on S. Main Street. The first Starbucks in West Bend is at Paradise Drive and Main Street.
Tuesday's Plan Commission meeting gets underway at 6 p.m. in the council chambers at City Hall.
Other items on the agenda include:
Site plan for a 20,000 SF addition to existing industrial building.
———————————————————————————————-

Public hearing on November 1, at 6 p.m., for the consideration of a request to amend the 2020 Comprehensive Plan for the City of West Bend, for a change in recommended land use for approximately 0.72 acres of land located at 710 & 724 Beech Street.  The proposed change would be from Commercial to Two-Family Residential.

Public Hearing on November 1, at 6:01 p.m., for a request to rezone 710 Beech Street, TK 1119.114.0606 and 724 Beech Street, TK 1119.114.0607 from B-1 Community Business District to RD-2 Two-Family Residential.

Public hearing at 6:02 p.m., on November 1, 2016, for the consideration of a proposed conditional use permit to allow a permanent cosmetic makeup establishment at 1747 Barton Avenue.