Displaced West Bend Family Needs Your Help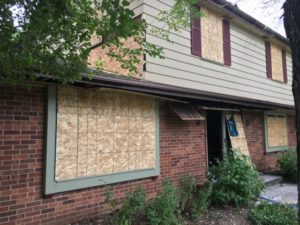 On Monday September 26, 2016 at approximately 8:18 a.m., the Washington County Sheriff's Office was notified of a house fire located in the 4900 block of Eagle Lane in the Town of West Bend.
The family's church congregation is asking their community to open their arms in providing relief for the Jim and Julie Craig family and has sent out the following press release:
Menomonee Falls – Falls Baptist Church in Menomonee Falls is working to provide relief to the Craig family of West Bend after their home was destroyed in a devastating fire Monday. The family nearly lost their 18-year-old Downs Syndrome daughter after she was trapped in the basement of the home, but West Bend firefighters performed a heroic rescue and she is recovering in an area hospital.
To assist the Craig family, Falls Baptist Church has started a YouCaring page to raise money for the family to help cover costs during this difficult time. Additionally, the church is coordinating housing assistance to help meet the family's needs.
"We invite everyone who has heard of this tragedy to join us in helping this wonderful family," said Stephen Van Gelderen, an assistant pastor at Falls Baptist Church. "Jim and Julie Craig are very active in the community, counseling individuals with substance abuse issues and leading a faith-based program in jails and prisons in Milwaukee, Waukesha, and Washington counties."
All (100%) of the proceeds from the YouCaring drive will go directly to the Craig family.
CLICK HERE to make a financial contribution to lend a hand to this displaced West Bend family.
_______________
NOTE: The YouCaring site operates free of charge and relies on donations to provide this service. You are under no obligation to add to your donated amount to support the site.