Dodge County Sheriff making over 100 traffic stops at construction site on Highway 33 and CTH P
April 25, 2019 – Dodge Co., WI – Although alternate routes are posted to steer clear of construction of a new roundabout at Highway 33 and County Highway P the Dodge County Sheriff said they've been handing out an unbelievable amount of citations for people driving around barricades and through the construction site.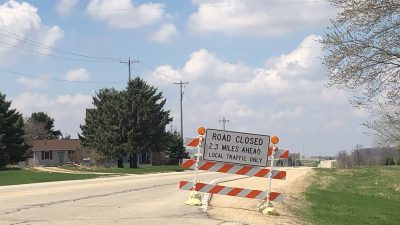 "We're busy issuing citations," said Sheriff Dale Schmidt. "We've had a lot of traffic stops in the last week and a half."
Construction to build a $1.5 million roundabout began Monday, April 15 at the intersection of Highway 33 and County P in neighboring Dodge County. The Department of Transportation (DOT) said it was needed  to improve safety. The money to pay for the project is from the Highway Safety Improvement Program.
"The intersection is closed," said Schmidt. "You can't drive through it, period. You can't drive through it at all …. and people are driving right through it."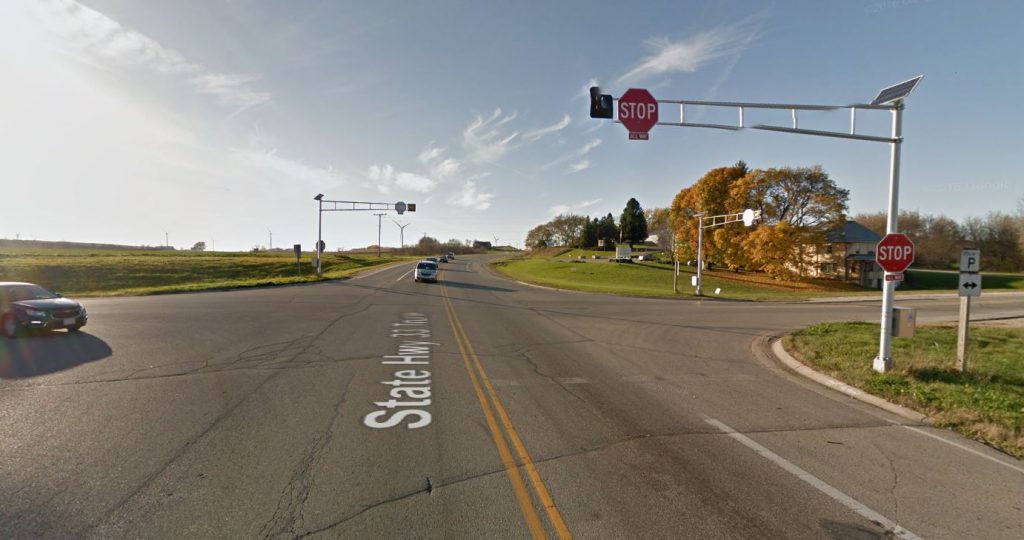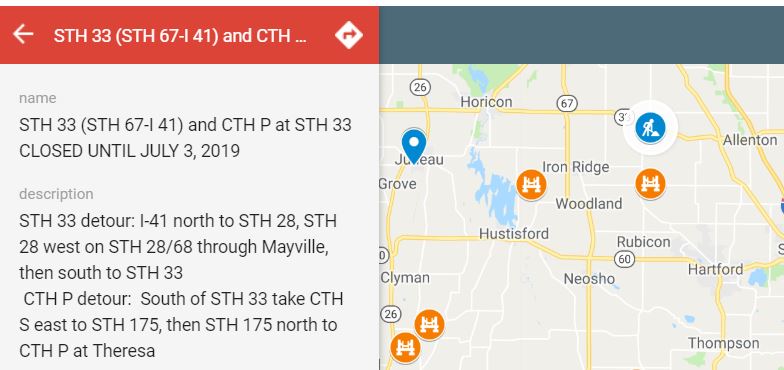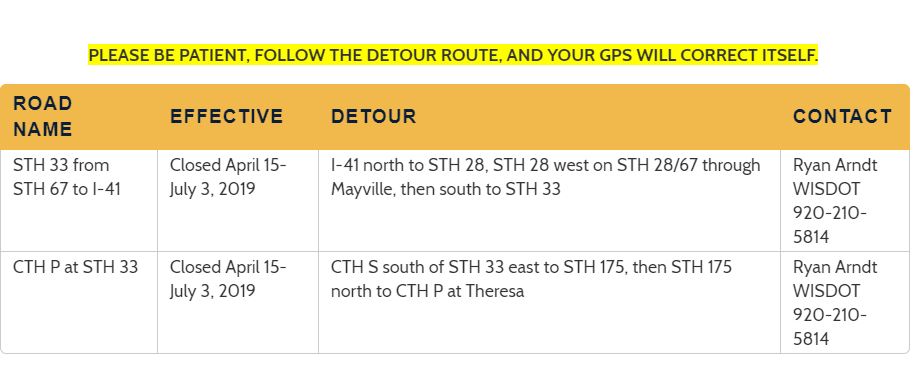 "It's not a long stretch of road it's just the intersection. When our signs in front say 'Road Closed' you can't just go around it," he said.
The citation for Failure to Obey Traffic Signs is $175.30 and three points on your drivers license. "The second violation within a year is $213," said Schmidt.
The road is expected to open July 3.
Schmidt said something definitely needed to be done to improve safety at that intersection.
"We had a lot of crashes there before they put the four-way stop up," he said. "They put the four-way stop up as a temporary measure knowing they were going to eventually put the roundabout in. The four-way stop definitely worked and I think that will continue once the roundabout is done."