Celebration of Life on April 27 for David "Dave" Braatz of West Bend
April 25, 2019 – West Bend, WI – David "Dave" Braatz from West Bend, WI entered eternal life at 68 years young on Tuesday March 12, 2019 peacefully in his sleep at his daughter's home.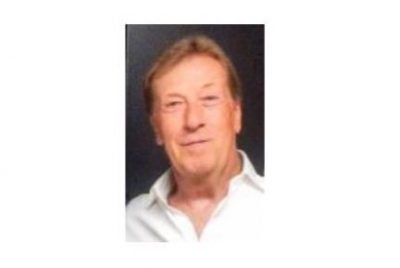 David was born November 13, 1950 to Harvey & Irene (Ripple) Braatz. He was the eighth child born of eleven. David enjoyed his large family growing up with his 8 brothers and 2 sisters, all of whom he loved very much.
Growing up David's love of nature & his physical strength eventually lead him into his career as a Journeyman Forester and his own business Expert Tree Service. His abilities and skill were well known, but nothing brought him greater joy than his daughter & grandchildren. He spoke often of this being his greatest achievement.
He also had many friends over his lifetime that he enjoyed very much, but everyone knew he preferred to be alone in nature as often as possible. David had a heart to lend a hand to anyone and all of God's creatures or creation that needed it. Even months before his passing you could find him riding his bike or hiking nature trails both in the early morning sun or in the late night light of the moon.
David's gentle nature attracted children and animals alike, he just loved to hear them laugh and play. He had a way of taking the ordinary and making it extraordinary, especially in the lives of his daughter, grandchildren, nieces and nephews growing up. He will forever be remembered and cherished because of it.
David was also a lover of music. If you were lucky enough to know him you most likely can recall him playing the piano or the guitar and harmonica often around a fire pit. If you were really lucky you heard him sing…his voice always soothed the soul.
David believed a simple life was the way to keep peace in your heart, and he lived his truth. He had quite the journey his last seven years yet managed to stay strong and quietly fought to keep his peace in the battle. David always credited God first, doctors, nurses and family for getting him through his first and second cancer until the Lord welcomed him home.
Through his life he encouraged us all to take a look around in our own neighborhoods and help whoever needed it, to clean up your yards or the trails you walk on and while there to keep watch for even the smallest creatures that may need your assistance…and more than anything else always protect and enjoy any children in your life, do something for kids that brings about joy and make moments magical. Never hurry kids along, instead take time to get into their brilliant and curious little minds to see the world like they do.
That said, David left us all with unforgettable memories and many nuggets of wisdom… so in the words of Dave,
" Keep it simple."
"Love is easy."
and always "Lead by example."
Loved, deeply missed and survived by his daughter: Jennifer and husband Chad Albrent, his four grandsons: Sebastian, Nicholas, Bodhi and Maximus Albrent all from Slinger.
His 7 brothers and 2 sisters: Harvey & Peggy Braatz of Brookfield, Jim & Caroline Braatz of West Bend, Tom & Annette Braatz of Utah, Jackie (Braatz) Komp of Germantown, Gerry & Joyce Braatz of West Bend, Mike & Jean Braatz of Nevada, Mary (Braatz) Kuehl of West Bend, Chris & Sandy Braatz of West Bend, and Greg Braatz of West Bend.
He is also deeply missed by cousins, many nieces & nephews, neighbors, friends & greatly missed by his ex-wife Kristine (Karstedt) Hauser & the entire Karstedt family.
Preceded in death by his parents Harvey & Irene Braatz and brother Tim Braatz. Special thanks to Horizon Homecare & Hospice and Community Care in his final weeks.
A service and celebration of life will be held at: St. Luke's church in Slinger on April 27, 2019 from 11 a.m. – 2 p.m.