Early look at water clarity as sturgeon spearing starts Saturday on Lake Winnebago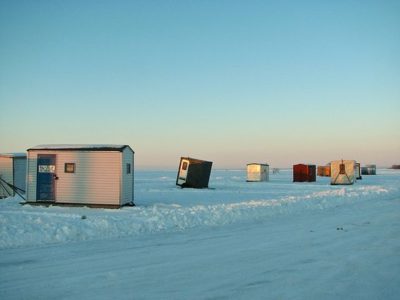 Feb. 6, 2018 – Fond du Lac, WI – Shanty towns are popping up on Lake Winnebago and the Upriver lakes as sturgeon spearers prepare for the start of the season Saturday.
DNR Sturgeon Biologist Ryan Koenigs said an updated clarity report will be sent later today but after checking 24 locations on Lake Winnebago on Monday clarity averaged 6.5′.
"We had as little as 3 feet of visibility in one area to as high as 8 feet in the best areas," Koenigs said.
"For reference the 2016 and 2017 seasons both went the full 16-days with well below average harvest when water clarity was 9.5 and 9 feet respectively."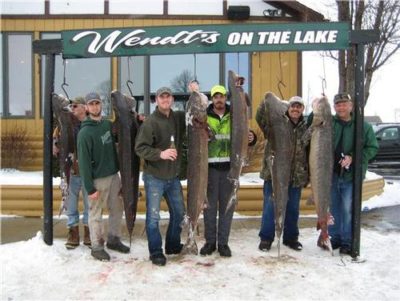 The state record sturgeon is an 84-inch female taken on Lake Winnebago in 2010. It weighed 212 pounds.
Photos courtesy Pinterest and Morning Moss.