Ed Hoffman remembers his dad driving streetcar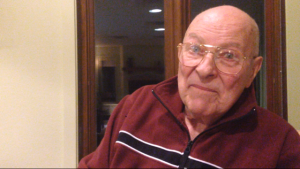 There was an article in Sunday's Milwaukee Journal Sentinel by Jim Stingl about the olden days of the Milwaukee County Transit System and a man's collection of paper bus passes that date to 1930.
"You can go to the pass in here that was in somebody's pocket the day Pearl Harbor was bombed," said Tom Poliak.
That article hit close to home for Ed Hoffman, 88, of Cedar Ridge. "My dad used to work for The Milwaukee Electric Railway & Light Company," said Hoffman about his father Henry.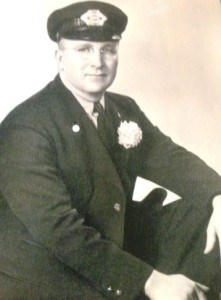 Hoffmann used to take his father dinner. "My mother, Dorothy, wanted to make sure he got a good meal- pork chops or whatever," he said. "She packed it all up in a wicker basket with a napkin."
"She would wrap the hot food in newspaper to keep it warm. She'd have a plate for him to eat off, and dessert and coffee, too."
"I'd get on the bus at Morris and Capitol Drive and he'd drive out to Capitol Court Mall. He'd sit in the back. He had a 10- or 12-minut layover, not a lot, and he'd finish his dinner and take me back."
"One of the men who rode his streetcar was the president of the South Milwaukee Bank. This man would get on his streetcar and they became friends," said Hoffman.
Hoffman's father was born in 1899. First raised as part of a big family in Marblehead, near Fond du Lac. When he was 7 years old Henry Hoffman was sent to live with a farm family because his parents had too many mouths to feed.
"Can you imagine a young boy who was given away when he was 7 years old," asked Ed.
Hoffmann said he learned a solid work ethic from his father. He later worked for Taylor Electric, an RCA distributor, selling records, arranging airtime by radio DJs and taking care of RCA label artists during Wisconsin appearances.
He married and had three children and when one grandchild needed child care, Ed became a full-time grandpa.
"We'd go on daily adventures until lunch and then it was nap time for both of us," he said.
The article, by Amy Silvers, appeared in last summer's edition of Penzeys Spices.
Watch the video with Ed talking about how his dad straightened the money, dollar bills and silver coins, he made while he was a conductor / driver on a streetcar.
Stingl's article Paper fades as ticket to ride buses goes digital can be found by clicking here.