May 31, 2018 – Hartford, WI – Hartford Union High School senior Abbie Groppe has signed on to play tennis this fall for Edgewood College in Madison.
Groppe is one of three women recruited by coach Bubba Schultz.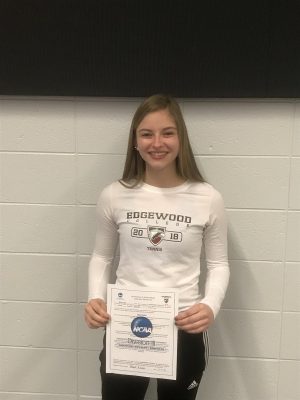 Last season Schultz led the Eagles to a runner-up finish at the NACC Tournament in May.
Edgewood College has placed first or second in the NACC in each of the last 12 seasons, winning seven conference titles and playing in six NCAA Division III Tournaments.
The other two student-athletes include Kai Heineman, Middleton HS and Hayley Nau, Appleton North High School.
Photo courtesy Edgewood College and Abbie Groppe