April 2, 2019 – Washington Co., WI – Unofficial election results are in for races across Washington County.
All results available by clicking HERE.
Canvassing for all results will likely occur before the end of the week.
In Washington County State Supreme Court Justice candidate Brian Hagedorn edged Lisa Neubauer with nearly 75% of the vote over 25%. Statewide results are still coming in as of 9:07 p.m.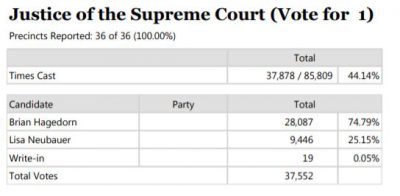 -There will be a new face on the West Bend Common Council as incumbent Mike Christian lost to challenger Mark Allen in the race for District 2 alderman.

– The total $74 million West Bend School District referendum failed to pass.

-Incumbent Tim Ranthum was reelected to the Kewaskum School Board along with newcomer Doug Gonring.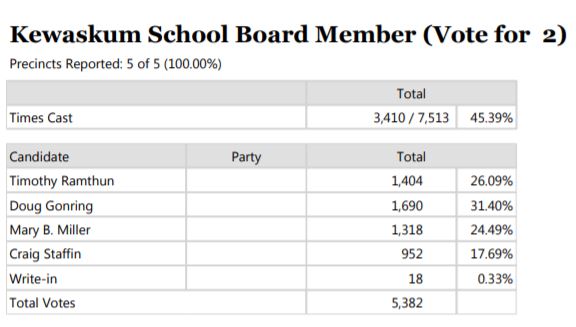 -There may be a recount requested in the Town of Wayne as just seven votes unofficially separated the two candidates for clerk.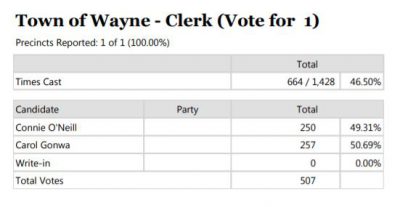 -Also a close race for Town of West Bend Supervisor No. 2 as challenger Troy Zagel unofficially beat incumbent Frank Carr by 32 votes.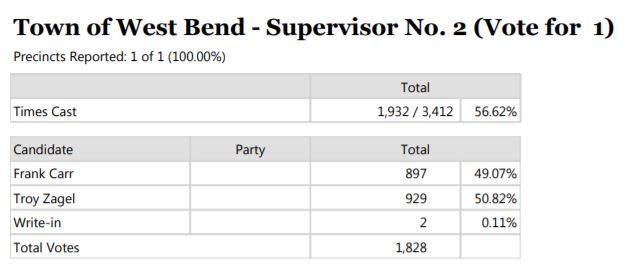 -In the Village of Jackson Mike Schwab unofficially beat Debbie Kurtz nealry 69% to 31%.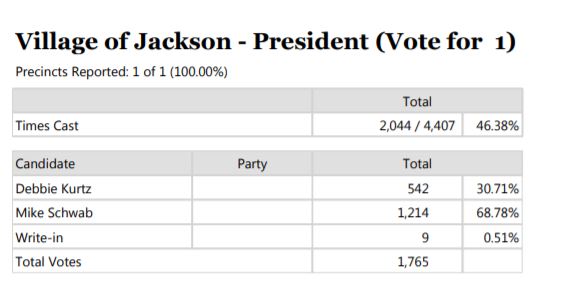 -A strong turnout in the Village of Newburg as Rena Chesak unofficially beat Jenny Strohmeyer by 26 votes.