Ella and Nora's fabulous summer of giving | By Sara Sauer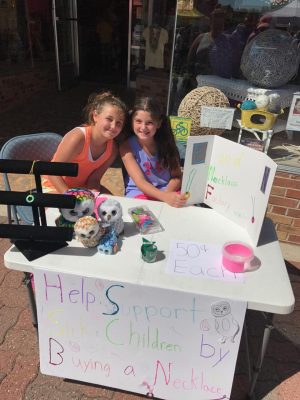 Dec. 21, 2017 – West Bend, WI – Ella Sauer and Nora Cybell are both 9 years old and in 4th grade at St. Frances Cabrini School in West Bend.
Last summer, after playing outside, they came in and began painting washers with nail polish to make necklaces.
While painting, they decided they should try to sell them and use the money to buy toys for the children at Children's Hospital.
The girls set up a stand at the Downtown West Bend Farmers' Markets and Maxwell Street Day in front of their mother's yarn and bead store in downtown West Bend.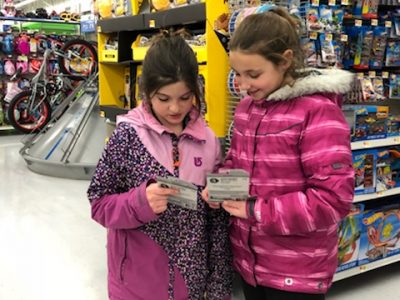 They sold their necklaces for 50 cents each.  They also carried their jewelry to family celebrations and holidays to sell.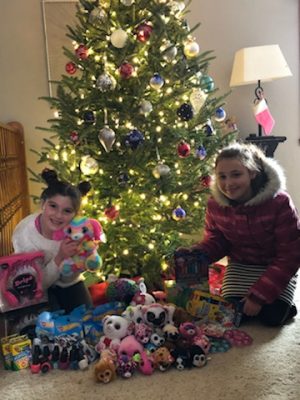 With the $161 they made, they were able to purchase 82 toys and fill seven bags.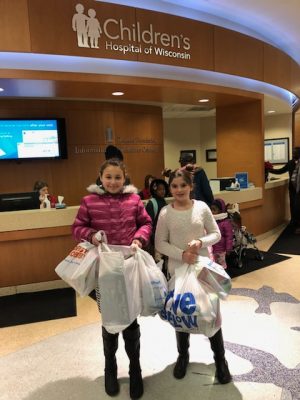 The toys were delivered on December 18, 2017 by the girls and Ella's mother.
They felt happiness and satisfaction with their summer project.