Juneau County, WI – The Elroy-Sparta State Trail will officially reopen after being closed for several years due to flooding. The DNR will host a ribbon-cutting ceremony at 10 a.m. on Saturday, May 14, 2022, celebrating the reopening of the recently repaired, historic trail, followed by a "first ride" and refreshments.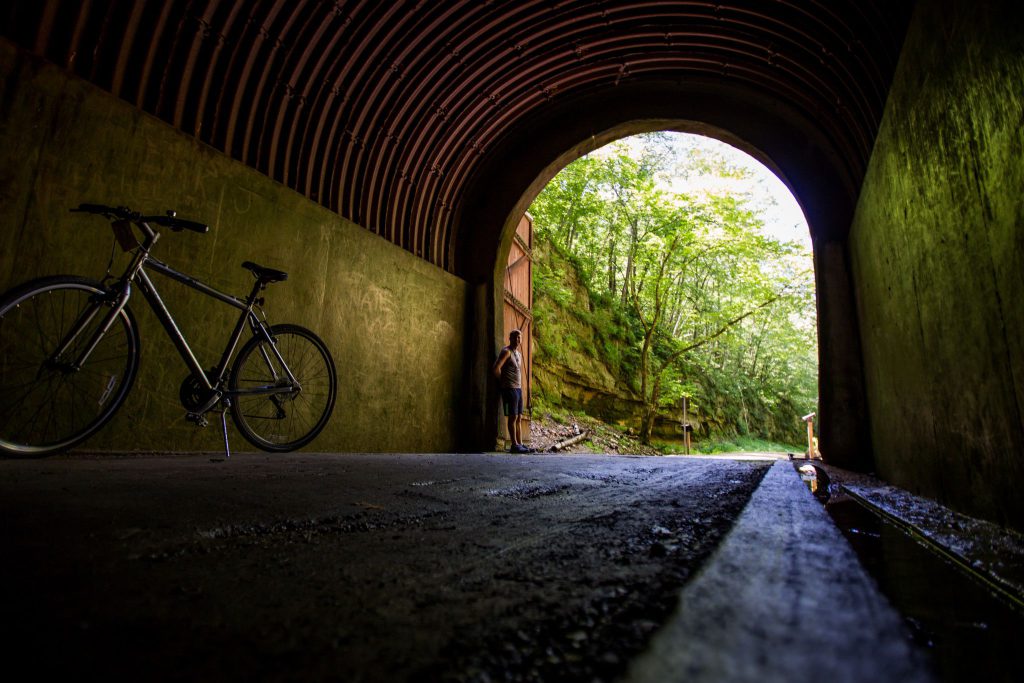 The Elroy-Sparta State Trail was closed in 2018 after summer flooding damaged the trail, requiring two total bridge replacements, three culvert replacements, four landslide repairs and a significant stream/ trail embankment restoration. While some initial repairs were completed by DNR staff, a donation from the Tunnel Trail Campground in Wilton allowed several sections of the trail to reopen. The remainder of the repairs were not completed until recently, including work on 27 sites across 21 miles of the trail and one site on the adjacent 400 State Trail. The $2.3 million in funding to complete the repairs came from the Federal Emergency Management Administration (FEMA) and the State of Wisconsin.
Click HERE to SUBSCRIBE to FREE local news at
"It's been a long time coming, but we're so excited to have the Elroy-Sparta State Trail open again and more resilient to future storm events. As the oldest rails to trail in the country, we needed to ensure the trail could sustain future generations of bikers, walkers, runners and snowmobilers," said Steve Schmelzer, DNR Parks Director. "We appreciate everyone's patience while the trail was closed and look forward to seeing folks back on the Elroy-Sparta this summer, supporting our rural economies and getting out to explore beautiful Wisconsin." 
Considered the first "rail to trail" in the United States, the Elroy-Sparta Trail follows the old railroad corridor of the Chicago & North Western Railway. Established in the mid-1960s, the Elroy-Sparta State Trail is 32.5 miles of crushed limestone spanning five communities, including Elroy, Kendall, Norwalk, Wilton and Sparta. It was designated a National Recreation Trail in 1971 and today sees as many as 60,000 visitors a year. The trail is open daily from 6 a.m. until 11 p.m.
___________________________________________________________________
EVENT DETAILS
WHAT: Ribbon-cutting ceremony to celebrate the reopening of the Elroy-Sparta State Trail
WHEN: 10 a.m. Saturday, May 14
WHERE: Kendall Depot, 111 White St., Kendall, WI 54638
Please bring your bicycle and helmet. Participants are encouraged but not required to show a Wisconsin State Trail Pass for this event.