Endangering safety and threats to a West Bend Police Officer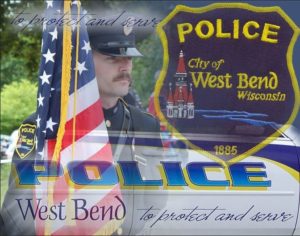 April 16, 2017 – West Bend, WI – On Sunday, April 16, 2017 at 1:43 a.m. a 24-year-old male called the West Bend Police Department and reported that his 22-year-old brother cut him with a sword and threatened him with a gun.
The brothers lived together in the 1600 block of Hans St. When police arrived at the scene the 24-year-old victim was outside the residence. The victim suffered a minor cut to his abdomen from the sword.
The 22 year old actor was in the residence and refused to allow officers entry into the residence. The man threatened to kill any officers that came into the residence and he sent photos of himself holding a shotgun.

The West Bend Police Department Special Response Team responded to the scene and safely evacuated several neighbors from the area. The man continued to threaten officers and refused to exit the residence.
After several attempts a West Bend police officer was able to make phone contact with the subject. The officer talked with the man for over 90 minutes before he finally agreed to exit the residence and turn himself over to police.
At 5:25 a.m. the man exited the residence and was safely taken into custody.
The man was arrested for two counts of Recklessly Endangering Safety and Failure to Comply with Officer's Attempt to Take a Person into Custody. Investigators recovered three handguns, a shotgun, a rifle, and a sword from the residence.