February 20, 2022 – Washington County, WI – Day eight, February 19, 2022, was the halfway mark of sturgeon spearing season. Yesterday, spearers saw increased activity as a total of 90 fish were harvested on Lake Winnebago.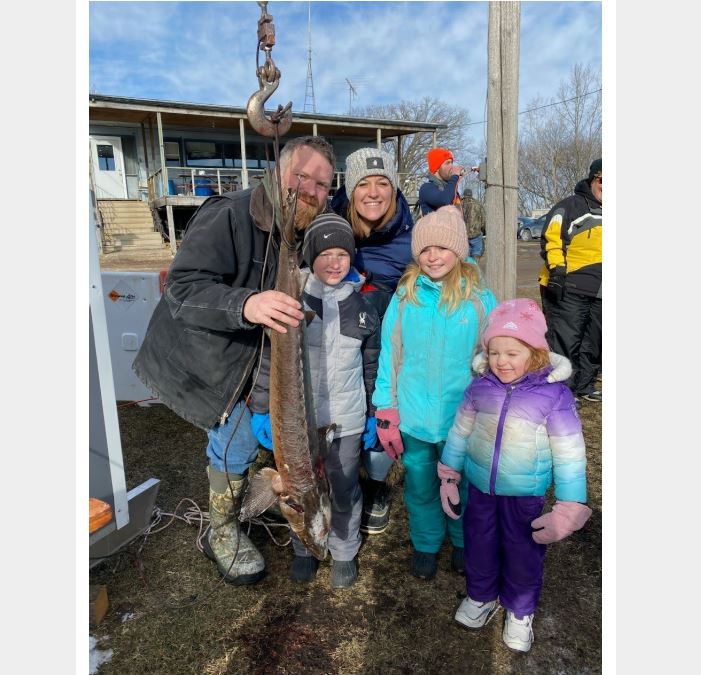 The 90 fish harvested consist of 10 juvenile females, 37 adult females and 43 males.
As of Friday, 469 adult females have been harvested of the allotted 875 for the entire Winnebago system. This means we are just over 50% of our quota for adult females.
The quota for both juvenile females and males continues to be below 50%. Even with 50% of the quota reached for adult females, we still expect the harvest spearing season to last the full 16 days on Lake Winnebago.
There were 24 fish harvested at the Stockbridge registration station and 23 fish harvested at the Blackwolf station.
View the full details in today's harvest report here.
On Friday, six fish were harvested over 100 pounds, including a large 120.4 pound, 71.8 inches, F4 female speared by Mathew Michaels. Currently, 67 of the 1,177 fish harvested in the entire Winnebago system have been over 100 pounds.
The Blackwolf and Oshkosh registration station have both registered over 15 fish weighing above 100 pounds.
Good luck with the rest of the weekend, spearers. As always, stay safe on the ice.