June 18, 2918 – West Bend, WI – UPDATE: As of 6:15 p.m. the missing boy has been found safe.
Initial post: West Bend Police are asking neighbors to keep an eye out for 13-year-old Jacob Much.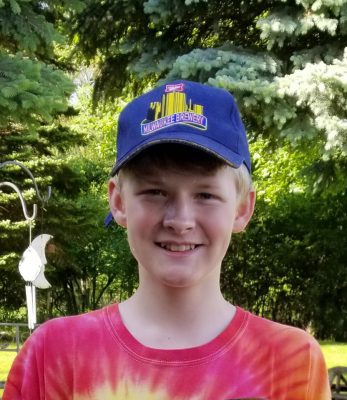 Much went fishing Monday afternoon, June 17, 2019 to the Milwaukee River in West Bend but did not return home.
A police report has been filed.
Much is described as 5'8 and weighs 133 pounds.
Please contact West Bend Police if you have any information at 262-335-5005.
A post below is from his mother Amy Lynn Much
PLEASE everyone local keep your eyes out for Jacob!!!!!! Yesterday afternoon in West Bend, Wisconsin he went to the river to go fishing with his new fishing pole. HE DID NOT COME HOME & IS STILL MISSING!!!!!!!! 😭😭😭😭
A police report was filed & they have searched everywhere & all his known friends. He is still NOT HOME! If you happen to see him PLEASE contact the Best Bend police department or any police dept immediately!!!! Age 13 ht 5'ft 8″ wt. 133
For all of you who pray PLEASE PRAY HE GETS HOME SAFELY!!!!!!! 🙏🙏🙏🙏