Final weekday Mass celebrated in St. Peter school auditorium. Time capsule placed as parish prepares to celebrate new renovation. By Ruth Marks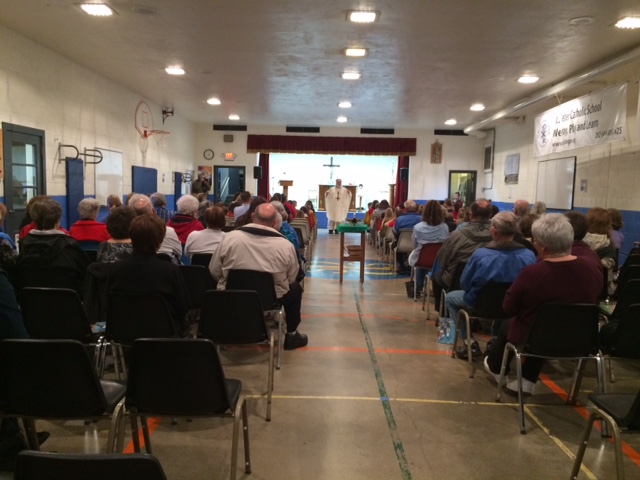 Feb. 22, 2017 – Slinger, WI – St.  Peter's Wednesday 8 a.m. Mass. This is the last weekday Mass that will be held in the school auditorium. Mass has been shifted the past year for the reconstruction of St. Peter Church.
Reverand Rick Stoffel said, "Attendance at Wednesday morning Mass is higher than usual. Must be a tour afterwards."
The St. Peter time capsule was also placed after Mass today.  Stay tuned for photos and story.