January 19, 2023 – Lomira, Wi – A follow-up to the fire Wednesday night at St. Paul Lutheran Church (also known as Halfway Church) in Lomira. As WashingtonCountyInsider.com reported nine area fire departments were on scene at N9901 State Highway 175 around 9:30 p.m.
According to Pastor Kuske the cross atop the church was on fire.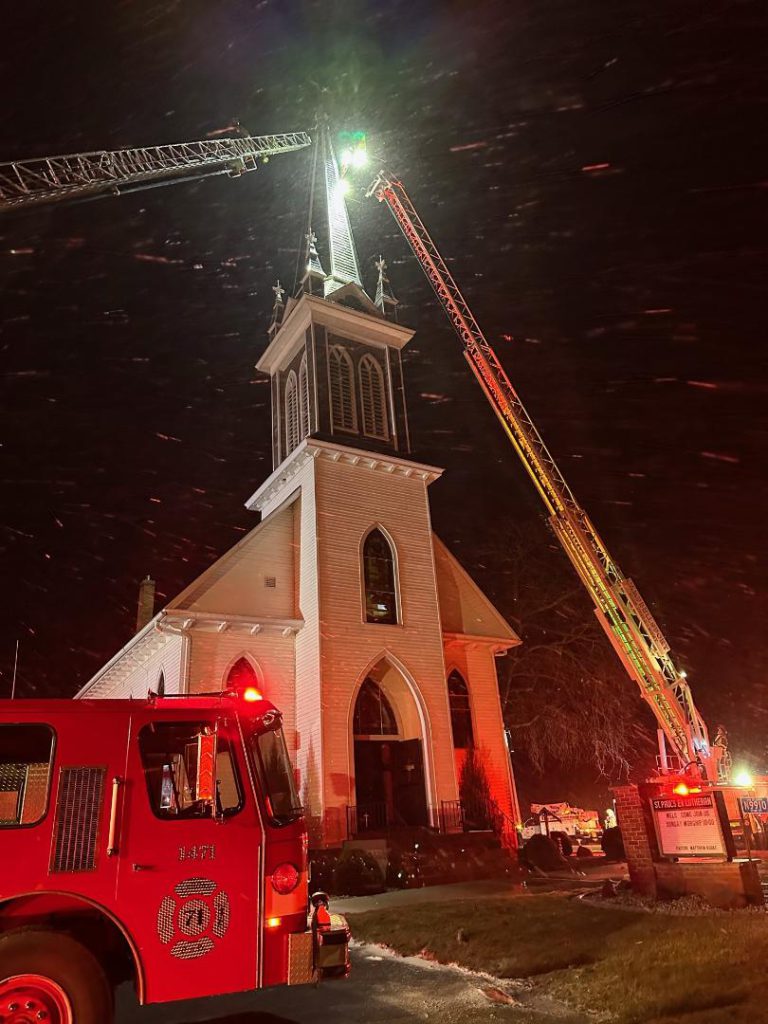 "A motorist traveling on STH 175 saw an ember falling near the church and called it in," said Kuske.
Click HERE to SUBSCRIBE to FREE local news at
There was a large turnout of area fire departments as there were fears the fire would spread to the church.
"We were very blessed with the outcome," said Kuske. "It was an electrical issue that sparked the fire on the cross on the steeple and basically that's where much of the damage was isolated."
Kuske said the building was not damaged nor was the church organ.
Kuske sent a note below to parishioners on Thursday.
I just wanted to update you all about the church fire at St. Paul's last night. Around 9:30 p.m. a 911 call was placed from some people who were passing by on Hwy. 175 and saw the church steeple was on fire. Area fire departments responded very quickly.
St. Paul's church steeple has a cross that lights up on top. It is thought there was an electrical issue which caused the inside of the steeple near the top to start on fire. Due to the weather and the height of where the fire was located, it was difficult for firefighters to get at the fire. However, with two ladders extended and multiple hoses they were able to put the fire out rather quickly.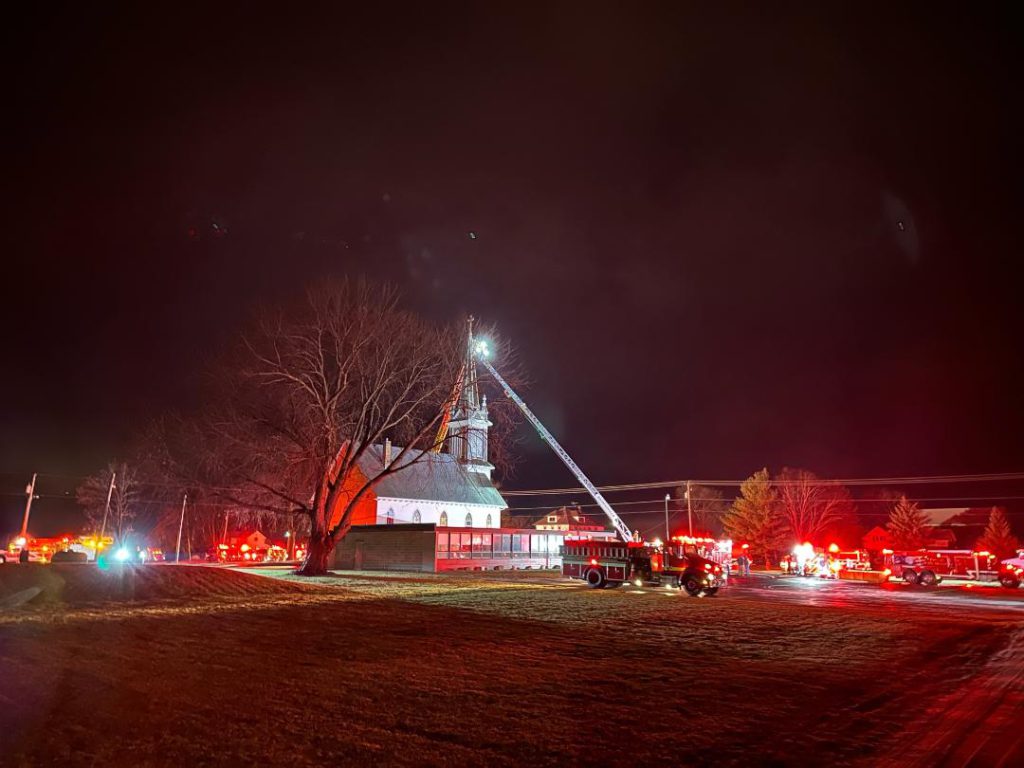 There was no water or smoke damage in the church itself. That was because halfway up the steeple, right above the bells a rubber roof/casing had been installed to protect the bells from the elements. This rubber roof deflected all the water from the hoses out of and down the outside of the steeple.
Click HERE for history on the church
We thank the Lord that He spared St Paul's any significant damage. Thank you to all the firefighters for their service in saving our church building.
Pastor Kuske
Departments that responded include Lomira, Allenton, Kohlsville, Campbellsport, Theresa, Brownsville, Kekoskee, Knowles. The church is called Halfway Church because it is halfway between Lomira and Theresa.