Washington County, WI – Tonight is a Friday Fish Fry special you won't want to miss out on at Bilda's Friess Lake Pub, 4493 Hwy. 167, Hubertus, WI.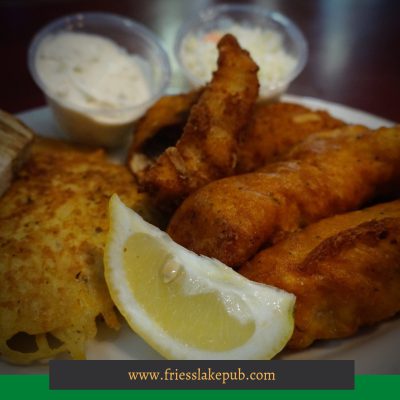 Per Wisconsin tradition, Bilda's offers an all-you-can-eat Friday Night Fish Fry special – beer-battered cod, potato-crusted cod, or half & half, served with french fries & coleslaw. Bilda's also offers beer-battered lake perch and baked cod (traditional or cajun). There's a choice for every guest.
We now offer a side of homemade German potato pancakes on request!
Reminder – Saturday is our 12-oz. prime rib dinner special and Xtreme Bar Bingo night!
Bilda's Friess Lake Pub is located on the corner of Hwy. 164 and 167.