May 4, 2021 – Jackson, WI – A very young fisherman from Jackson reeled in an 8-inch bass during the 19th annual Scotty Schoen Fishing Derby held at Hasmer Lake.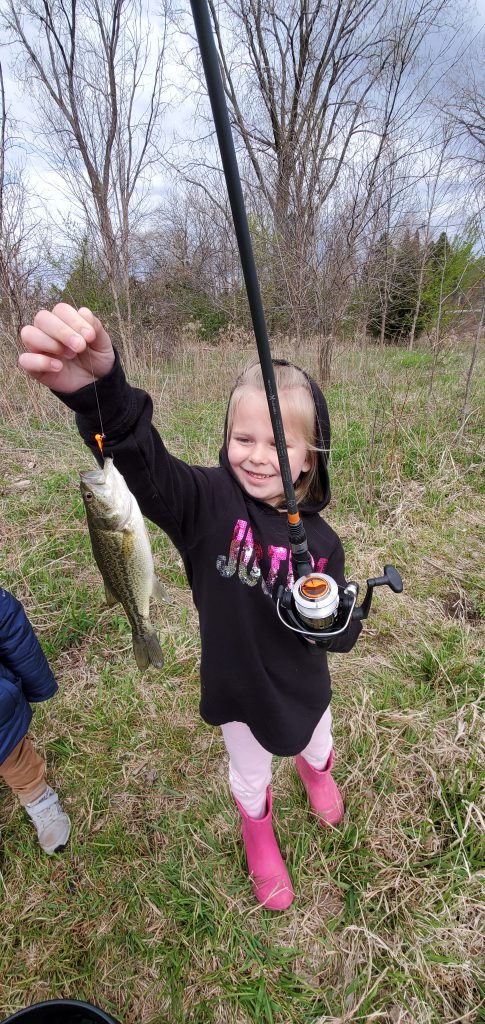 Cali Ressel took first place in the 5-7 year age group. She was with her daddy Nate Ressel.
Cali attends Morning Star Lutheran in Jackson and is in kindergarten.