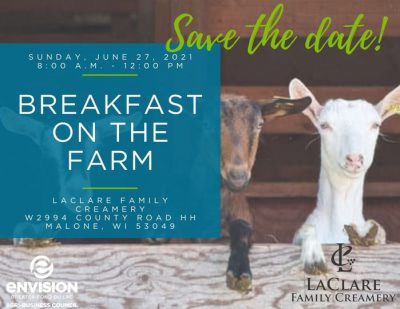 "We actually did a drive-thru last year and this year we are ready to celebrate June Dairy Month in person," said Amy Ries, director of agricultural program.  "This is going to be a safe, outdoor event and we encourage families to come celebrate agriculture in Wisconsin."
The breakfast is $8 in advance and $9 at the event. Breakfast will feature scrambled eggs with ham and cheese, pork sausage, cheesy potatoes, coffee and milk.
"We will have custard in a separate van and those will be $1 a piece and we will also have LeClare Creamery goat ice cream sundaes and those will be $1 as well," said Ries. "All proceeds from the goat ice cream goes to the Ag Ambassador (ag in the classroom) program.)
Tickets go on sale June 1, 2021.